Discussion Starter
·
#1
·
I've been keeping an aquarium now for four years but I'm a complete newb to aquaculture. I just set up a new tank & would like some experienced eyes to either tell me everything looks good, or tell me if you see a problem- and how to correct it.
First, a picture of my masterpiece! (Please no comments on the fish stock- I already know all about those issues.) I have 4 T5HO 48" bulbs lighting this tank in a Nova fixture. Filtration is- overkill, I'll leave it at that for now. Substrate is black flourite sand. Tank is a 110gal tall- 4'L x 1.5'W x 2.5'H with about 70gal of water after background & substrate. The tank is kept a few inches low intentionally for critters that need dry land on top of the rock wall.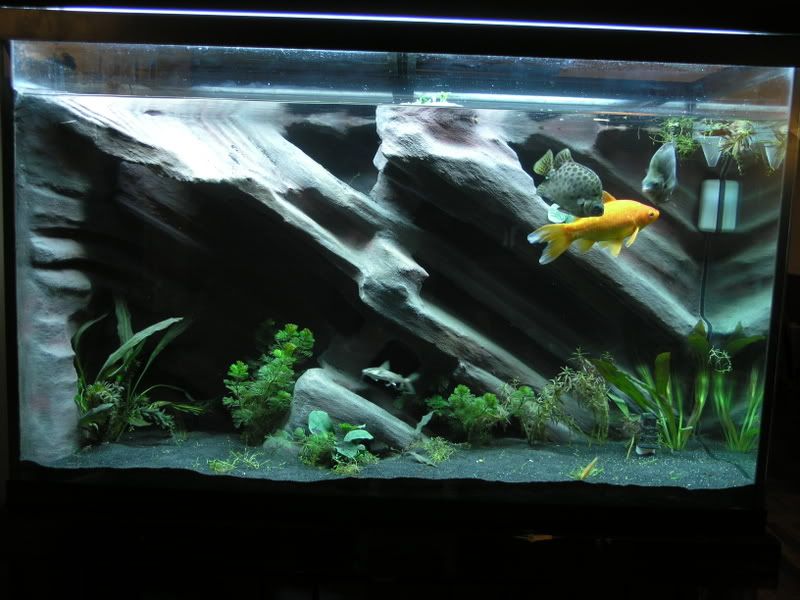 I got the fish moved in a few days after Christmas & took that pic. I've added a few plants since then. I found out that my fish are less hungry for some plants then others so I'm working on an experimental basis for a while. I'm dosing Florin Multi and Florin Axis daily according to manufacturer instructions. I am not adding CO2.
I'm noticing a couple of things... first, my plants look like they're sprouting roots from everywhere: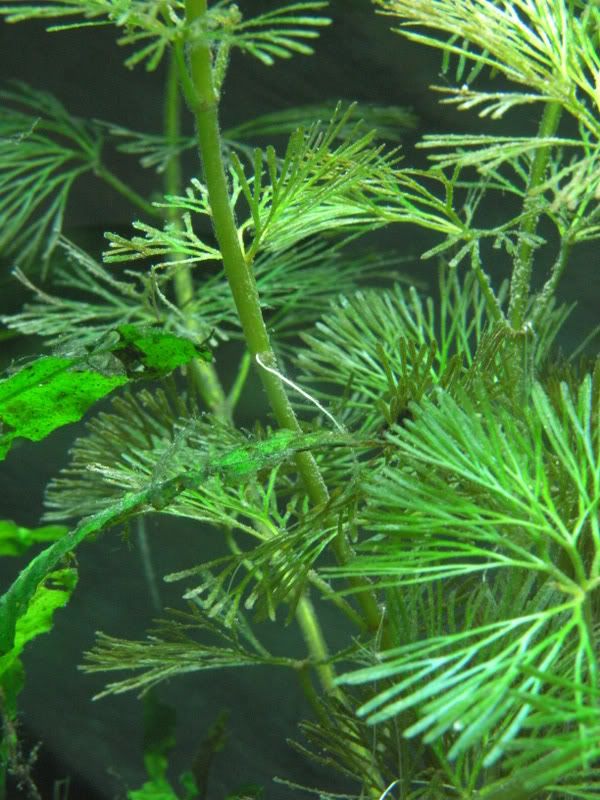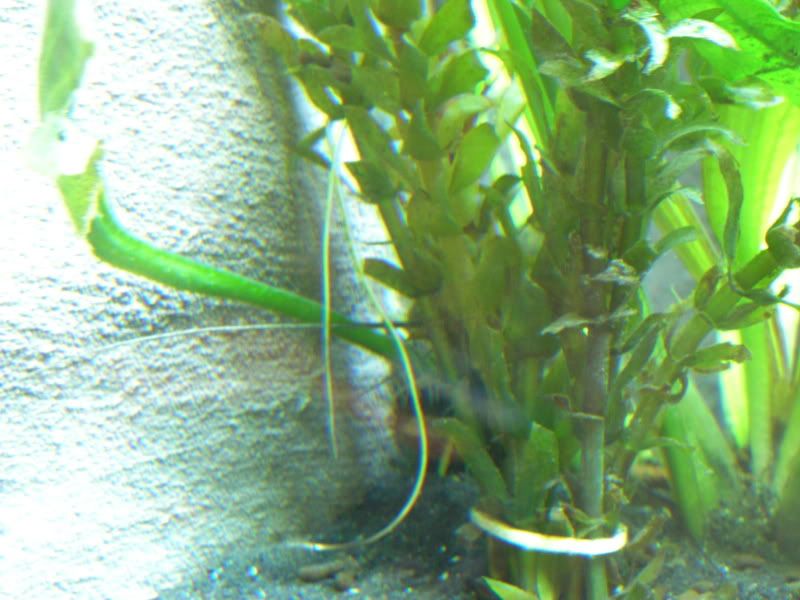 The roots are definitely all new growth since they've been in my tank. Aside from that I've got some algae growth on the rock wall that is producing oxygen bubbles so fast you'd think it was seltzer water!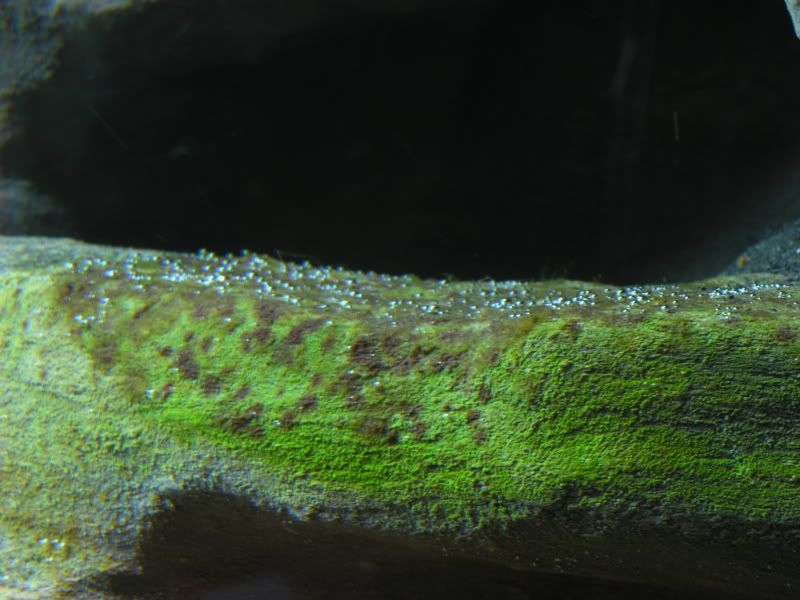 So, I just want to see if all this appears normal or if I'm missing any problems. Let me know what you think.
-J