Discussion Starter
·
#1
·
On the 18th of last month, I had set up a 10 gal tank for my guppies. Although the ammonia and nitrites never got as high as they did in the 2.5 gal and my Betta's tank, they did show up until I had added an airstone. The nitrites quickly depleted once there was more oxygen in the tank.
I had used a different soil this time around that doesn't leech tannins into the water the way the other soil I've used does. I'm quite pleased with this soil and I plan on tearing down my Betta's tank and re-doing it with this soil.
I have a bit of hair algae in the tank but the guppies are nibbling at it and I've been removing it from the plant leaves. I plan on getting some shrimp to eat this up.
Equipment
10 gal All-Glass Aquarium and hood
50 watt Mini Elite Submersible Heater
An airstone which will soon be replaced with an air operated ornament
Flora
Riccia fluitans
Ceratophyllym demersum
Cryptocoryne beckettii
Cabomba furcata
Bacopa monnieri
Hygrophila polysperma
Ludwigia repens
I do have some Didiplis diandra in there at the moment but I'm replacing that plant with the Cabomba.
Fauna
Five male Fancy guppies
One Ivory Apple snail
One Zebra Nerite
Either some Cherry or Amano shrimp will be added to the tank in the very near future.
Here are some pictures of when I had first set the tank up. They were taken a few days after the initial set up.
As you can see, I did not have much Hornwort at that time.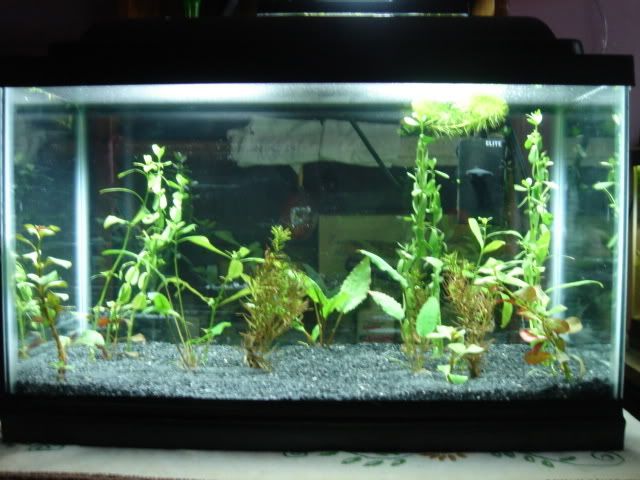 Here are pictures of how it looks now. There's not much of a difference but the plants are starting to grow in very quickly. Some Diatoms are starting to form on the glass which is making the tank look a bit hazy.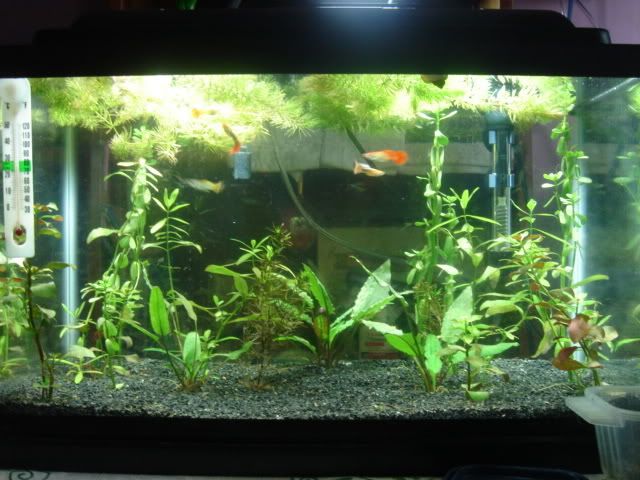 Here are my guppies. The first three guppies are ones I had gotten yesterday.
Bo
Leo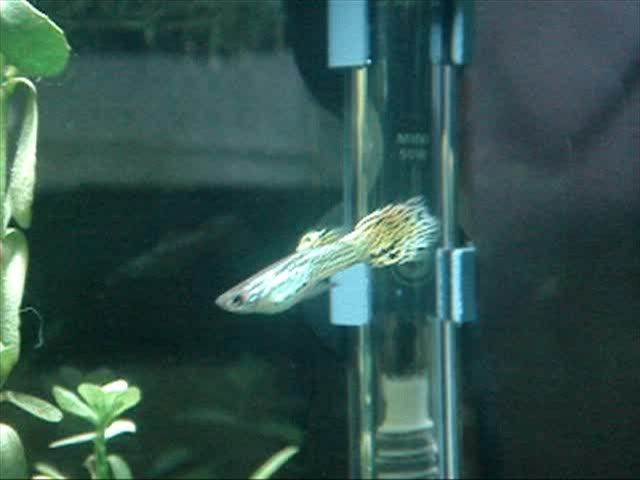 George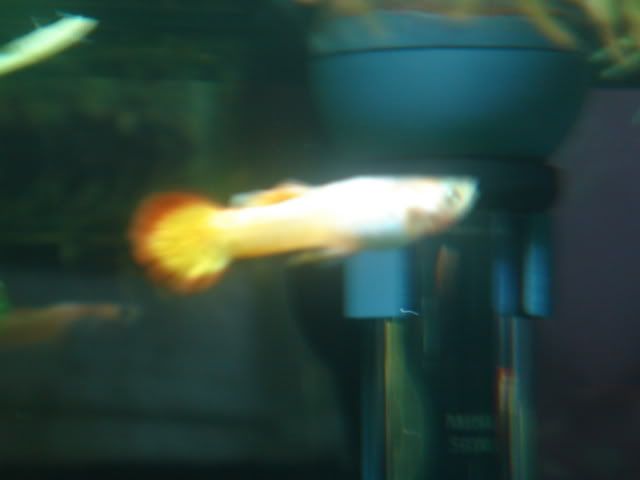 The guppies in this picture are Dale(at the back), George(in the middle) and Chip who is at the front.