Discussion Starter
·
#1
·
Hello everyone. My name is Chris (obviously). I live in upstate SC. I have a 20 gallon FW tank that I've been trying to grow plants in for the last 4 months or so. The tank has been set up for almost a year. Micro swrods don't seem to grow in there, but the money wort, java fern, and lilipad bulb are doing well. Here are a few pics of it. I am in the process of planning and setting up a 10 gallon planted aquarium in which I'll keep shrimp and neon tetras or rasboras. the shrimp will either be ghost or cherry.
I'm using one 18" life-glo bulb on the 20g, a DIY co2 system using two containers, flourish, flourish excel, flourish trace and Stress Zyme as additives/supplements. Having a bit of an issue with algae though. Light is timed to 8 hours per day. Using black flourite as a substrate in both aquariums. I want to do plants with no extra CO2 in the 10G. I'm going to make one of those diy canister filters for it though to reduce oxygen exchange.
here are some pics of the 20 g which holds a plethora of fish. 7 neon tetras, 6 male guppies, 2 female guppies, 2 male peppered cory cats, 1 female peppered cory cat, 2 Otos, 1 dwarf gourami, one lyretail molly, and 1 male and 1 female german blue ram.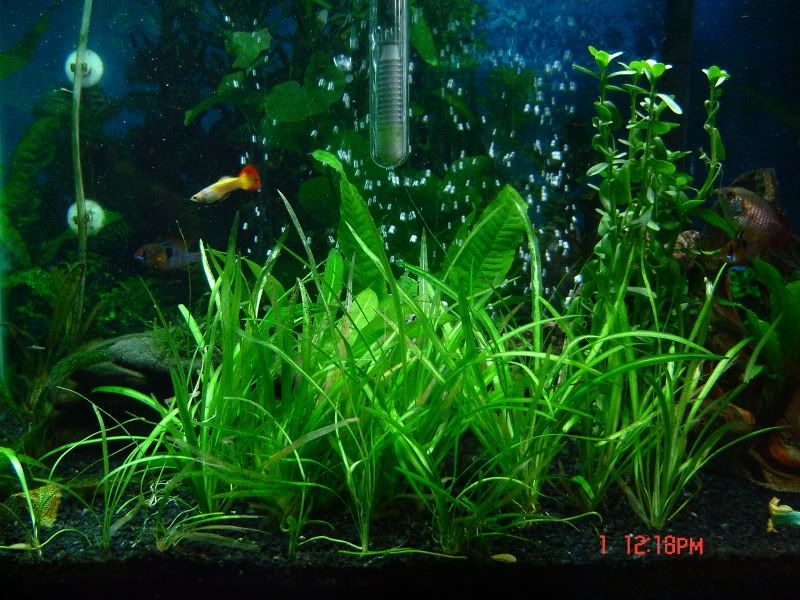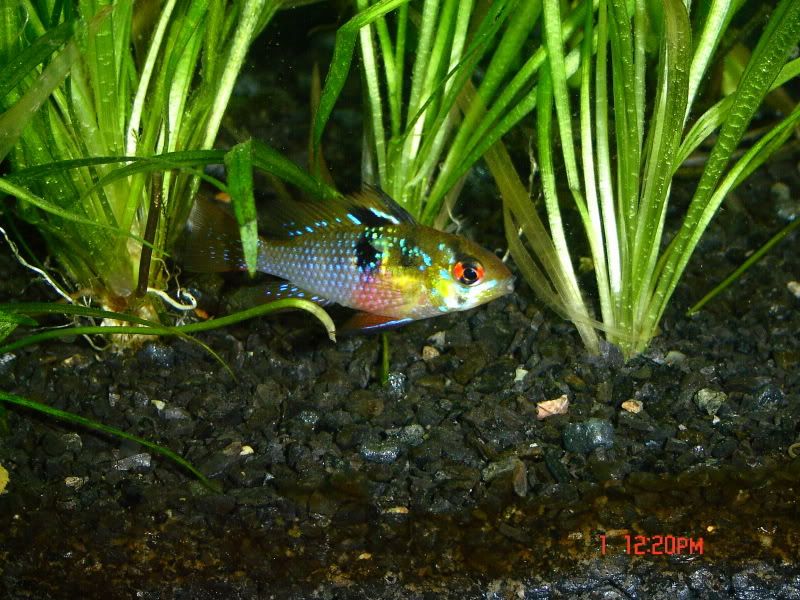 and cell phone pics of the lilipads. It has literally done all of thise growth within the last 2 weeks!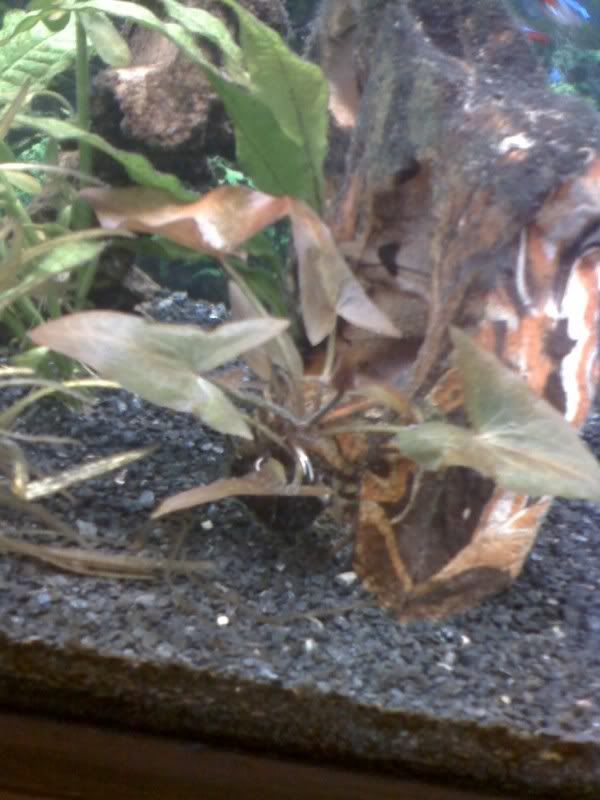 Thanks for looking and please feel free to give me some pointers!