Discussion Starter
·
#1
·
Hello again APC!
This post is going to be about a few relatively new/unknown Microsorium varieties. Here is a taste of what you'll find by clicking on the link banner below! Enjoy!
Inspire91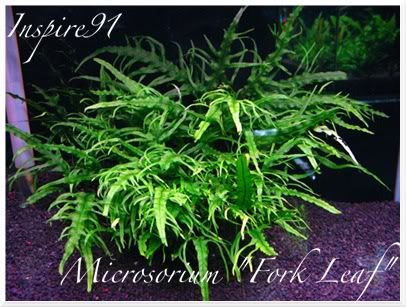 This one may look similar to Tropica, but if you were to compare the two, you would notice that this one has much more "teeth" on it's edges, and the teeth are much more narrow. I really prefer this one over Tropica, but of course beauty is in the eye of the beholder
This one is relatively new, and not many hobbyists have this certain variety. Leaves are approximately 5-6 inches maximum.