Discussion Starter
·
#1
·
Just thought I'd create a thread to track my progress and the changes in my tank. Don't expect anyone will be terribly interested, but I would appreciate any and all input
. I am especially untalented/unexperienced in aquascaping, so I hope for anyones input there
.
This tank is a 29g with 3x honey gourami, 3x boesemani rainbowfish, 4x otos, and 1x male betta (who may move soon). I have a regular hob filter, heater, powerhead, 130W cfl lighting, bubblewand (which has gone awol as seen below) w/ a repurposed airpump, and (new) DIY CO2.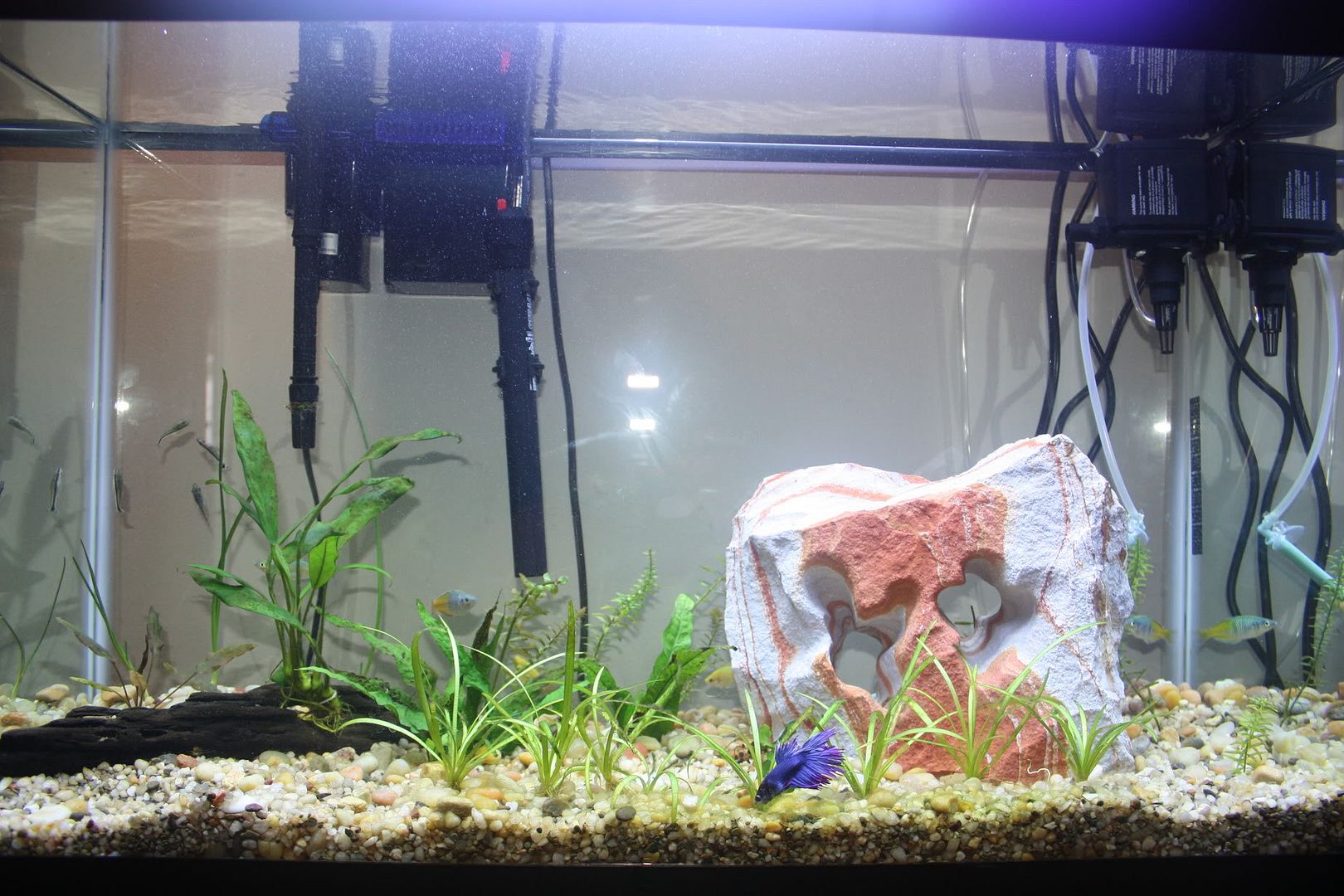 I have been battling some algae (as seen below). It appears the tide has begun to turn in my favor in the eternal battle against the eeeevil algae, although the war has not yet been won. Both my honey gourami and my new 4 otos seem to be attacking the algae pretty well
. I finally got DIY CO2 at like 6+ bps, if i am counting correctly. And I have my new 130W lights on 4h, off 2h, on 4h each day. Don't know if i should put in Flourish excel or not. New plants and a new rock too!
Now my plants are bubbling....theres these little bubbles rising to the surface from their leaves. Never seen them do that before? I'm just hoping its not the algae pearling or something, as would be my luck
. Is it pearling or something else I wonder.