Discussion Starter
·
#1
·
I recently bought 10 lampeyes, after 3 days one of them died. I removed the dead body within 1 hour of it's death. After 6 days of purchase, I noticed another lampeye with the same symptoms, and I thought about it hard, then I decided to cull it before it died. Today is day 7, and I am about to perform a 20% waterchange, and then I will put another filter in my ugly tank with a lot of activated charcoal. I do a head count at least twice a day, and I look at every single fish for any abnormalities.
The first lampeye that died had a small noticeable red area internally behind a pectoral fin, small bulge, but the skin was not broken. I noticed this when I first put the fish in my aquarium, but only the red area was noticeable, no bulge. All of the other fish were fine. I don't know anything about fish diseases, I know what ich looks like, but I have never had to deal with it or any other fishy diseases before. I do have eagle vision though, and all of the other fish looked fine at this point. The good thing about Lampeyes is that they are somewhat clear, easy to see insides and outsides.
The second lampeye (that I culled before it died) showed no symptoms the day before, not even the red area. The next day it had the same red area internally as the first fish that died, as well as the same bulge! Crap. So I culled it in order to possibly save the rest of my lampeyes, even though it was still swimming and eating fine. Whatever this is, it works quick. Here is the pic again of the fish I culled, showing the bad side:
Red internal area outlined:
Top of the bulge outlined: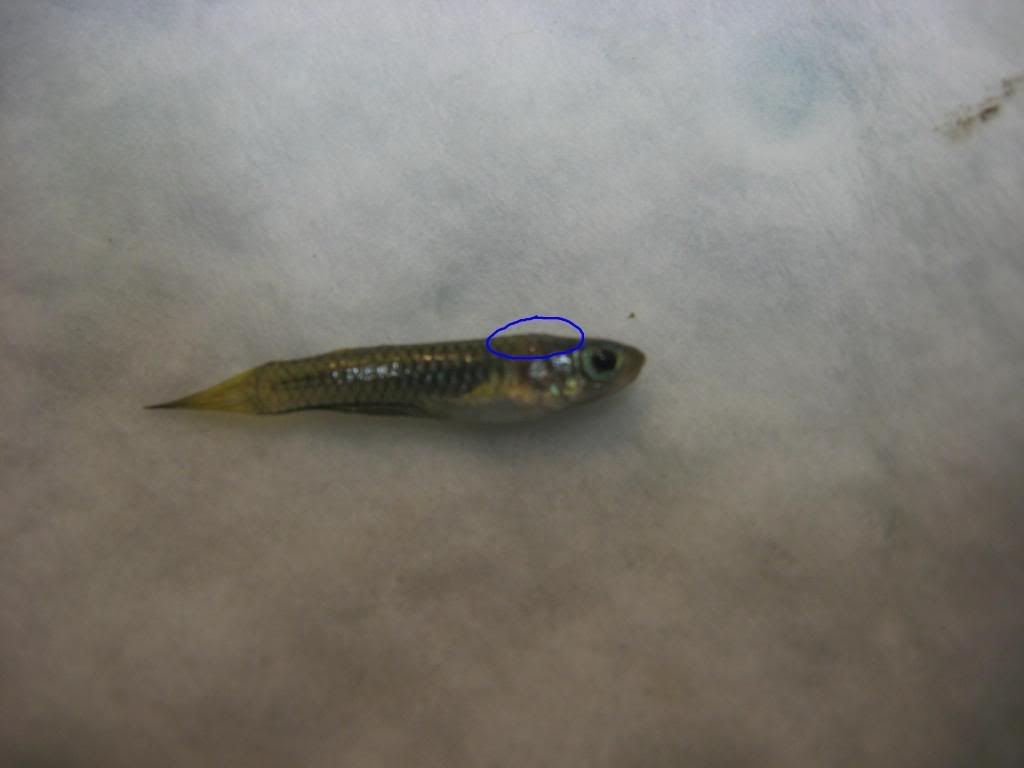 The good side: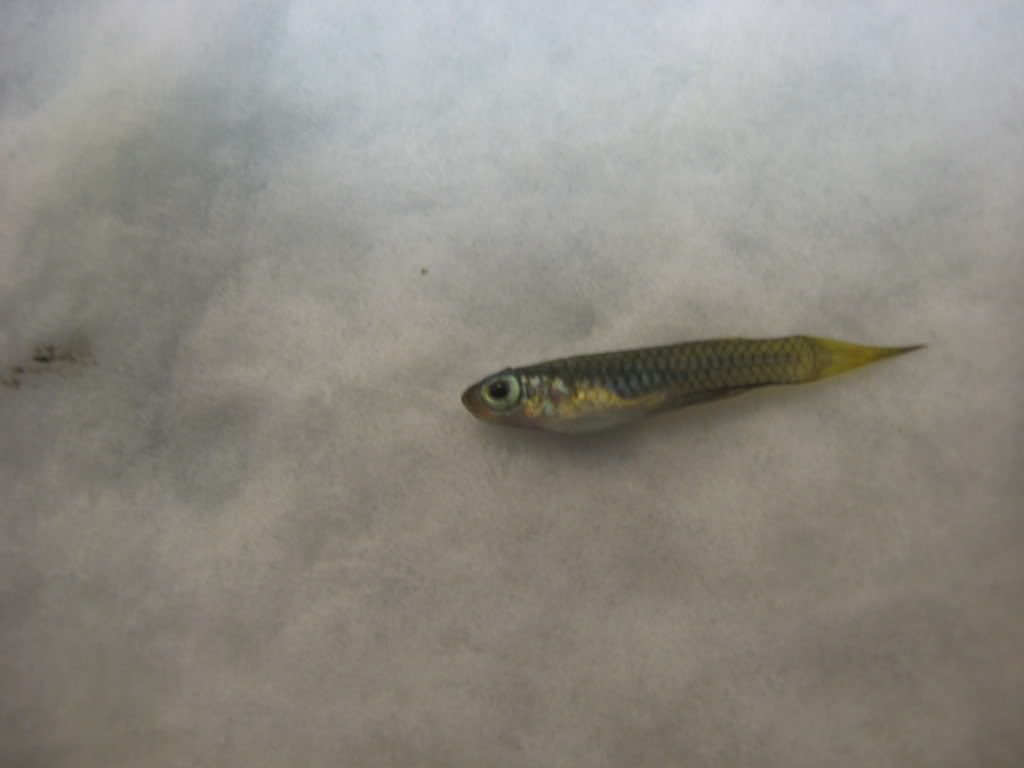 Top view: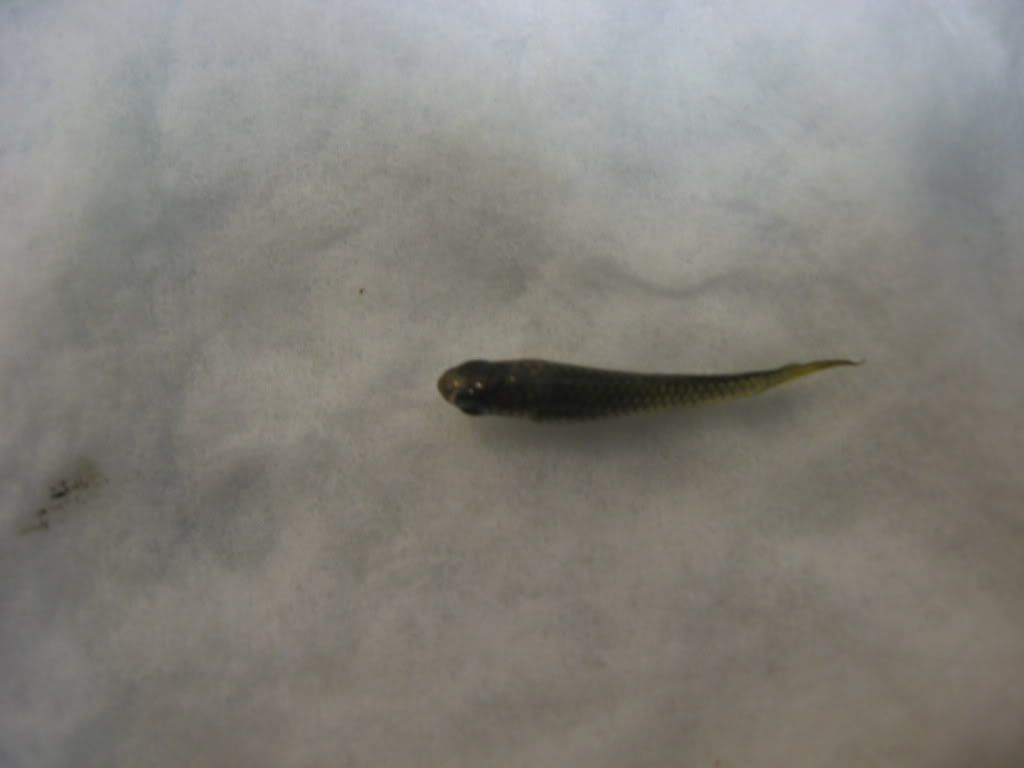 Bulge outlined:
Water temp: 78
Ammonia : .25ppm
NitrItes : 0ppm
NitrAtes : 5ppm
PH : 6.8
My aquarium has only been setup for 9 days, but both filters have been running with a light plant load for a couple weeks. My test strips are 2 months out of date, but the aquarium water tests better than my tapwater after dechlorinating it, testing both waters side by side. Sorry for the long post, but I haven't dealt with dieing fish before, and I want to provide as much info as possible.
ANY
insight/input will be much appreciated!!!!!!!!!!
The rest of the lampeyes look fine right now, nice coloration on the males (they display constantly), and all of the fish are active and eating very healthy. Whatever this problem is, it strikes very quick.