Discussion Starter
·
#1
·
Earthdate: 02.07.09
Subject: Major Project 2
I just got a 20 gallon aquarium from my sister. It has an eclipse hood, which I hope I can use the way I want to. I will run some flooding tests on it to see how this works, hopefully, it will do what I want it to do. I estimate I will use about 10 gallons of water, perhaps a bit less.
I was initially thinking a solid wall of land and water front, however, I have changed my mind, just a little. I believe I will be using a platform. And have water under the "land" area.
I am inspired by the picture below. I want fog... Not with the bamboo or the rocks, but a similar idea. I will use driftwood and I hope to put my celestial pearls in this. I will be making it blackwater.
Owner Bonald Yau
And this is what I am working with.... the cogs are turning, the smoke is burning, something will happen as sooon as I get some drawings made. I have a pretty good image in my mind.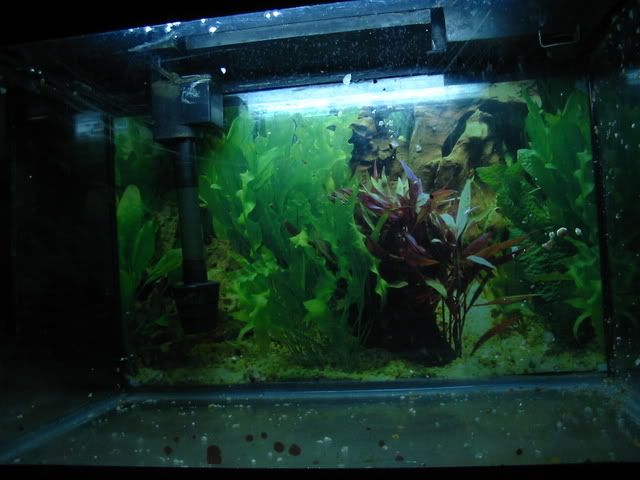 Raw Canvas.
Concept name "Yin and Yang" Gotta be artsy fartsy.
Considered substrate, white sand and fluorite black sand.
Materials considered:
Pink foam, cement, cement pigment, rocks, driftwood, moonlight LED. Sumbersable Moonlight LED, fogger
That's it for now, the wheels are turning and my next project will come into being... give me a good few months.