Discussion Starter
·
#1
·
On the internet forums, I'm led to believe that phosphates are good for plants.
The manager of my LFS, who usually gives pretty sound advice, says they're bad. He also told me he used to work in a plant nursery and the only time they dosed phosphates was when they wanted plants to flower. Otherwise they just cause algae.
I measured my PO4 today, and mine are high! they are 4. Or 3, depending if I'm reading the chart right, I wasn't sure. But anyway, they're over 2 which was the highest I wanted to see.
It looks like my plants aren't using them up that quick, and my algae is getting a bit worse again.
I'm using PPS pro. This is my tank, as you can see the plants aren't completely grown in yet. Although, this photo was taken a few weeks ago and the plants are definately taller than they were then.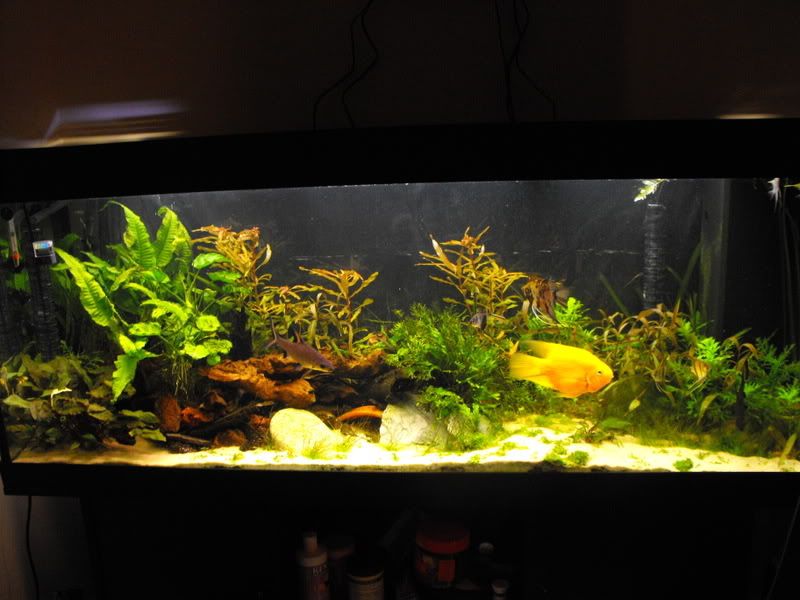 I did a 1/3 tank water change today, with RO water in case theres phosphates in my tap (with extra kh liquid - Kent ph buffering stuff - I raised the kh to 4dkh).
So... why are phosphates good?