Discussion Starter
·
#1
·
I decided to trim my tank before going back to school, here are the plants:
2 Anubias
2 big and 1 small stem of some type of Hygro, i think its corymbosa?
1 bigger than golfball size javamoss
a lot of Rotala Rotundifolia tips,(see pic) The tops turn pink with good lighting. There are at least 40 stems, probably around 50-60.
The rotala isn't that long, i just didn't have enough space so i put half on top and half on bottom, the plants are around 3-6 inches, just draw a line horizontally
Price is 25 dollars shipped priority. $20 for plants, $5 for shipping. Keep in mind your weather since i don't have cold packs.
Pics: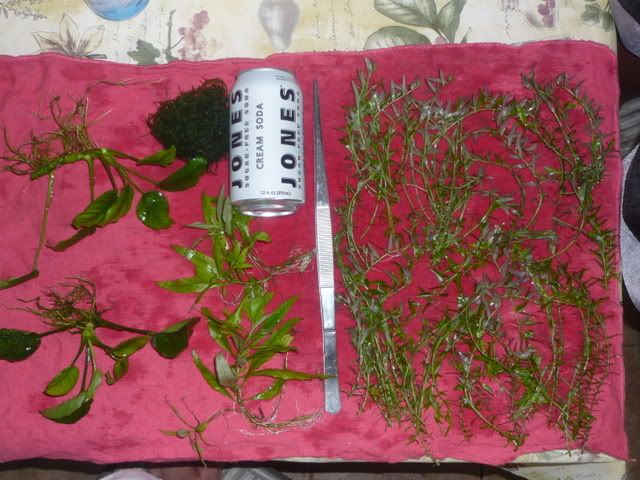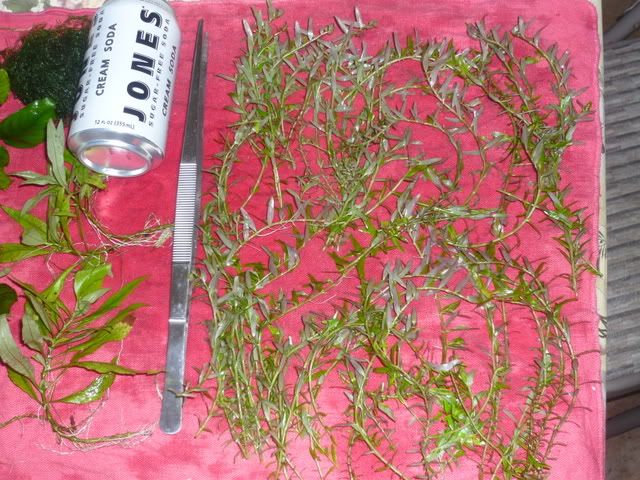 I will try to ship out in under 24 hours after receiving payment unless you want me to hold the plants. It will be shipped priority and the plants will be wrapped in wet paper towels.
Thanks for looking