Two packages for sale.
coming out of this tank:
Each package includes:
6 stems - bacopa caroliniana
1 approximate golfball size - java moss
12 stems - red/purple cabomba furcata
4 stems - hygrophila polysperma green
1 stem - limnophila aromatica
6+ plants/plantlets - echinodorus bolivianus (also heard this called latifolius)...chain sword grows fast and about 6" at its tallest.
1 handful - pennywort
package 1:
closer view: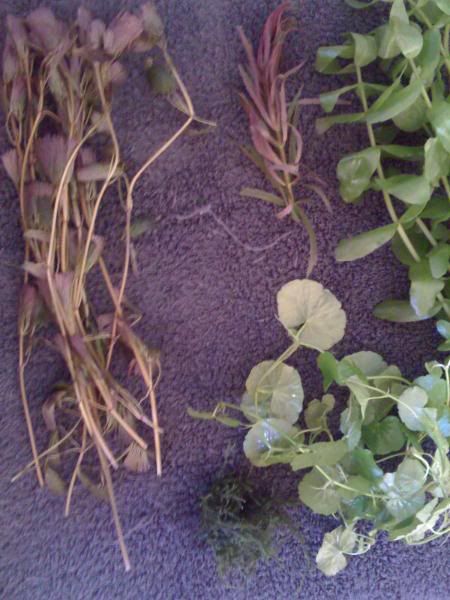 package 2: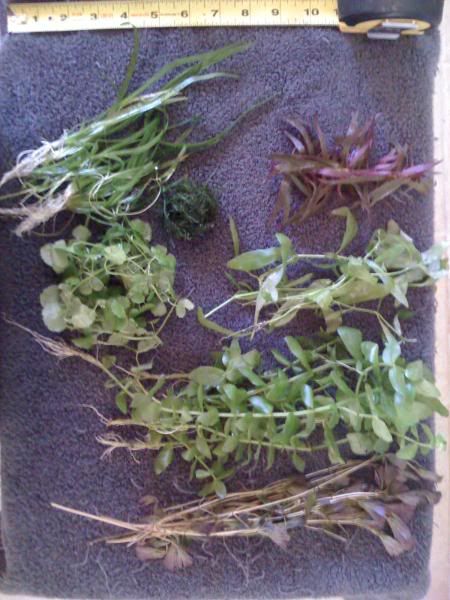 closer view:
Each package goes for $15 shipped. I am shipping on Monday. Paypal accepted, non-cc only please.
PM me if interested.
Thanks alot.