Setup
Dimensions -
25X25X28cm (15 liters)
Flora
Hemianthus callitrichoides
Vallisneria nana
Pogostemon helferi
Animals
- 16
Potimirim glabra
native shrimp
- 2
Otocinclus affinis
- 3
Hyphessobrycon amandae
Fertilization and CO2
Substrate -
Laterite concentrate + Xaxim bark (
****sonia sellowiana
) + Earthworm Humus
Liquid -
Sarlo Acquafauna (brazilian brand), Seachem Flourish and Flourish Iron.
CO2 -
2 kg cylinder + Boyu glass diffuser
General Equipment
- Azoo Mignon Filter 60 with Seachem Matrix
- Jebo Lighting PL 13W and 21W 6.400K compact fluorescent.
- Marineland Visitherm 50W

Hardscape
- Pool filter sand substrate
- Black rocks (maybe granite)
The aquarium was setup in 30/08/08, but I don`t have any recent general picture, the tank is passing through an algae infestation. :wacko:
My friend Dennis helping with the setup.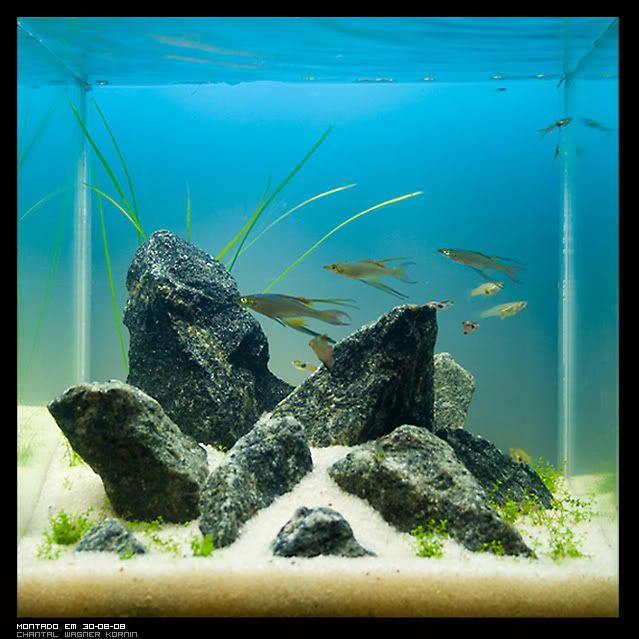 The iriatherinas and endlers are in another aquarium now.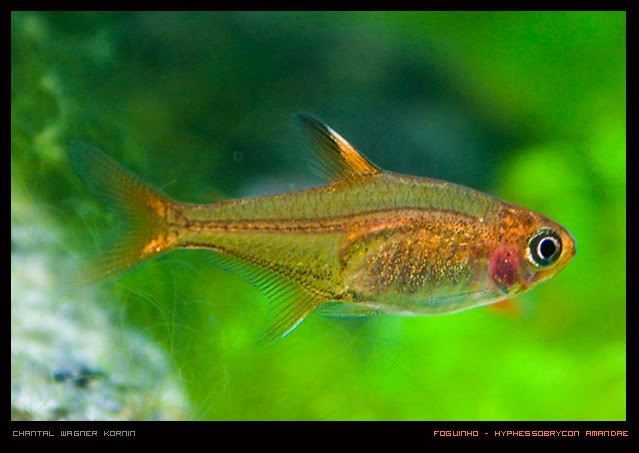 I love this fish, it`s a pity that is hard to find in stores.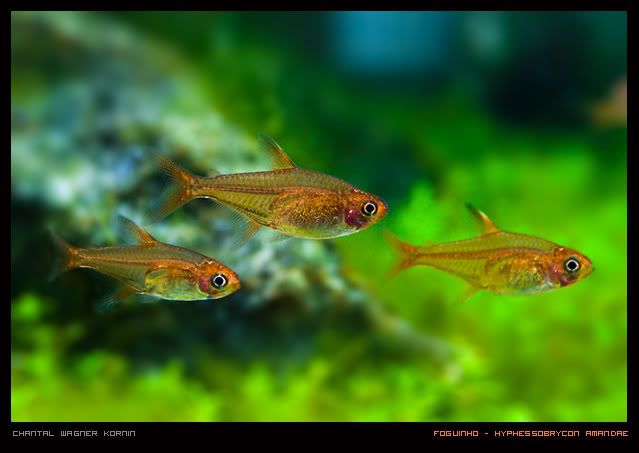 The downoi is very rare here, I have some thanks to Reinaldo that gave me one stem.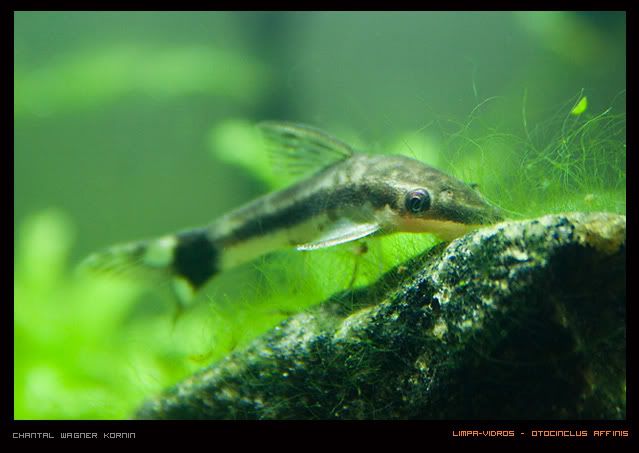 Oto doing its job.
Thats all, I hope that you like!
P.S. - The name of the tank is a joke with the fancy english tank names in brazilian foruns, like "green valley" or "refreshing summer breeze". I do not speak german, but with the help of the google translator I choose this name that means "stunted vegetation".
P.S.2 - I think that I should have posted this thread in the "Nano Aquariums" sub-forum....