Discussion Starter
·
#1
·
Hi all,
I just started my pps-pro dosing. I have a 29g heavily planted tank. I am dosing 3ml a day macro and I am using up my Flourish before switching to CSM+B. I am dosing this 2 days a week, at 3ml/dose.
I purchased my ferts from aquariumfertilizer.com and I am making 500ml solutions, so i cut the amounts down by half. I am keeping the macro mix in the fridge.
So far I have dosed 2 times. I put the dose directly into the flow of water from my HOB and I removed the carbon filter.
Here is a pic of the tank. from a month ago.
And here is today.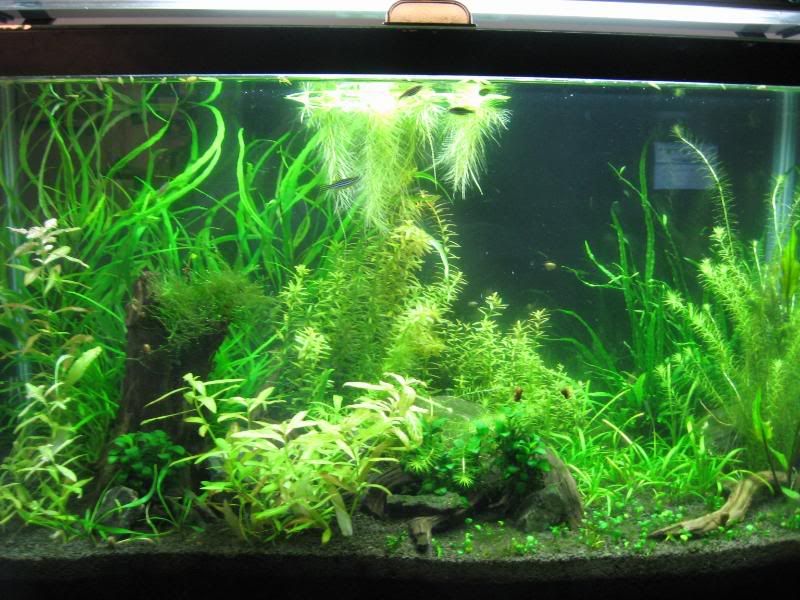 I wanted you guys to get a feel for how my tank grows without the ferts.
I have good growth but many of my older leaves have holes in them and their color is fading.
And so the fun begins. I hope this works