Discussion Starter
·
#1
·
Goey Pond was at one point a local village reservoir. The water in the pond has better clarity than most water I have ever found in a bottle. The fish are immaculately healthy, as is the majority of the vegetation. I fish their a bit, and with my re-immersion into aquascaping I have had an eye towards flora as much as fauna. The plan is a Goey Pond biotope. Flora is planned to be eleocharis parvula, fissidens sp., and perhaps some Potomogeton Gayi(?) which I have seen growing about 10 feet down. The substrate looks a lot like moon sand, but it is a combination consisting primarily of granite, anorthracite, and a bit of shale. This comes from a mineral vein that extends into the pond at one end, probably glacial in nature. The hardscape are granite cobbles collected from the delta of a stream that emties into Goey pond. Here is my startup, plants to follow soon.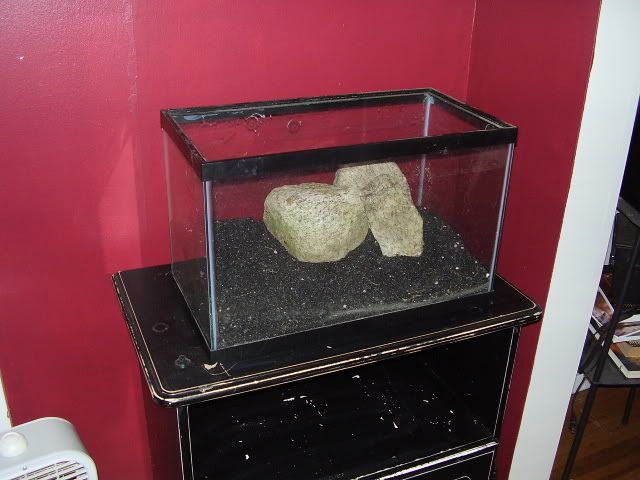 Basic 10 gallon, sloped substrate with granite hardscape in traditional Iwagumi position.
Homebrew CO2 reactor. With a 10 gallon I cannot imagine spending the extra coin to run pressurized, or use excel for that matter.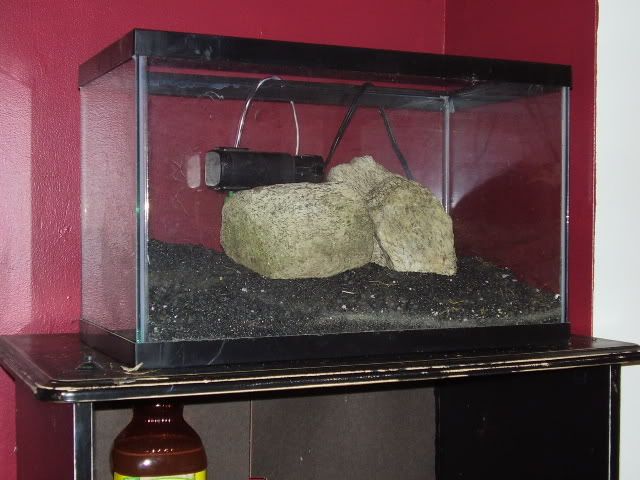 The tank filled without lighting. I had to run out to the local Wally-World to get bulbs for the hoods. The tank is filtered with a little Fluval internal power filter, mainly for flow and CO2 dispersion more than filtration.
My light fixtures. These were originally designed for my 55 gallon but were found to be grossly inadequate.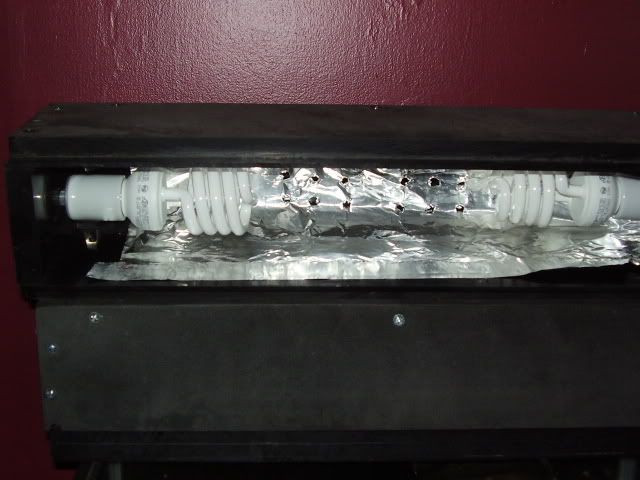 They each hold two 26 watt compact fluorescents, with two fixtures totaling 104 watts of lighting over the tank.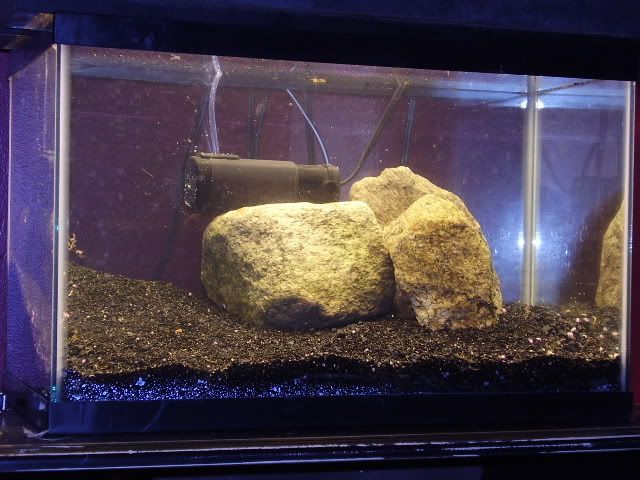 Here it is with lights on. It seems nice and bright, hopefully the plants agree.
I'm hopefully hitting the pond tomorrow to get the plants for the new scape. Now I remember why I got OUT of this... FAR too addicting.