Discussion Starter
·
#1
·
Hello again!
I have several Blyxa Aubertii that have unfortunately grown far too big for my 24 gallon cube, and need a new home. These are free to a good home (and I mean free - shipping priority to U.S. included!), and are very healthy, with one catch - I have been waging a never-ending battle with Clado in this tank. I have never noticed any clado on the B. Aubertii, but be warned, it could be there. I will do as thorough a job as possible to clean them, but a dip on your end would probably be wise. Also, if it's not obvious from the pic below, I have snails.
Pics: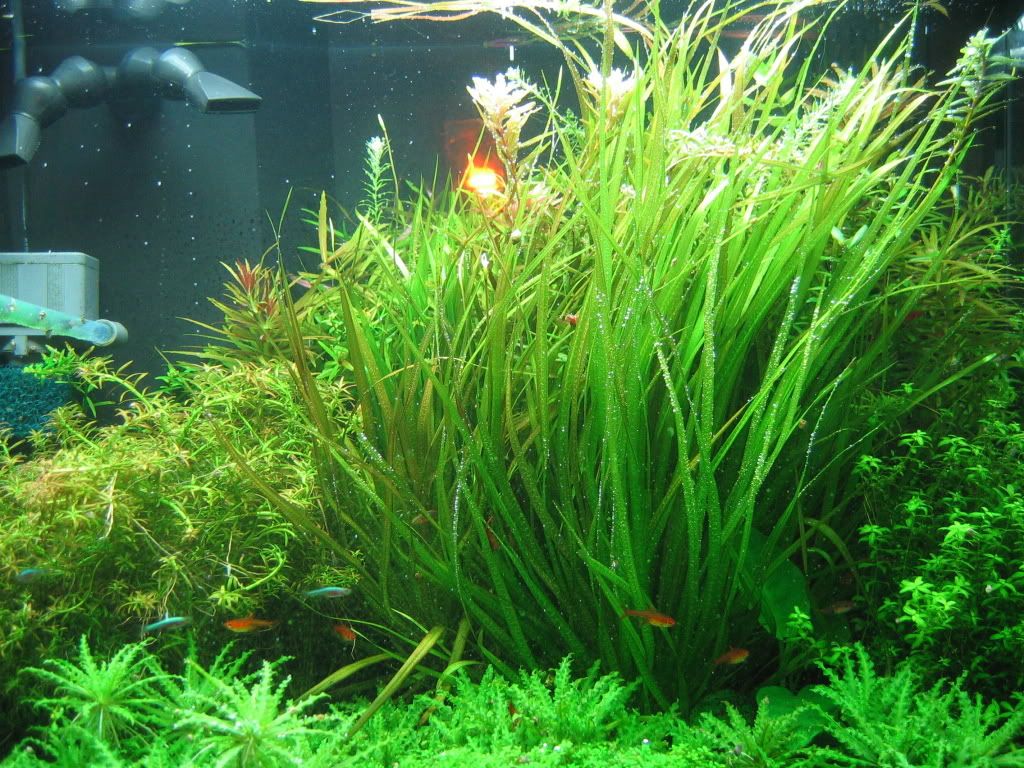 B. Aubertii flowering: (Pic taken yesterday, there are still 5-6 more flowers not yet opened)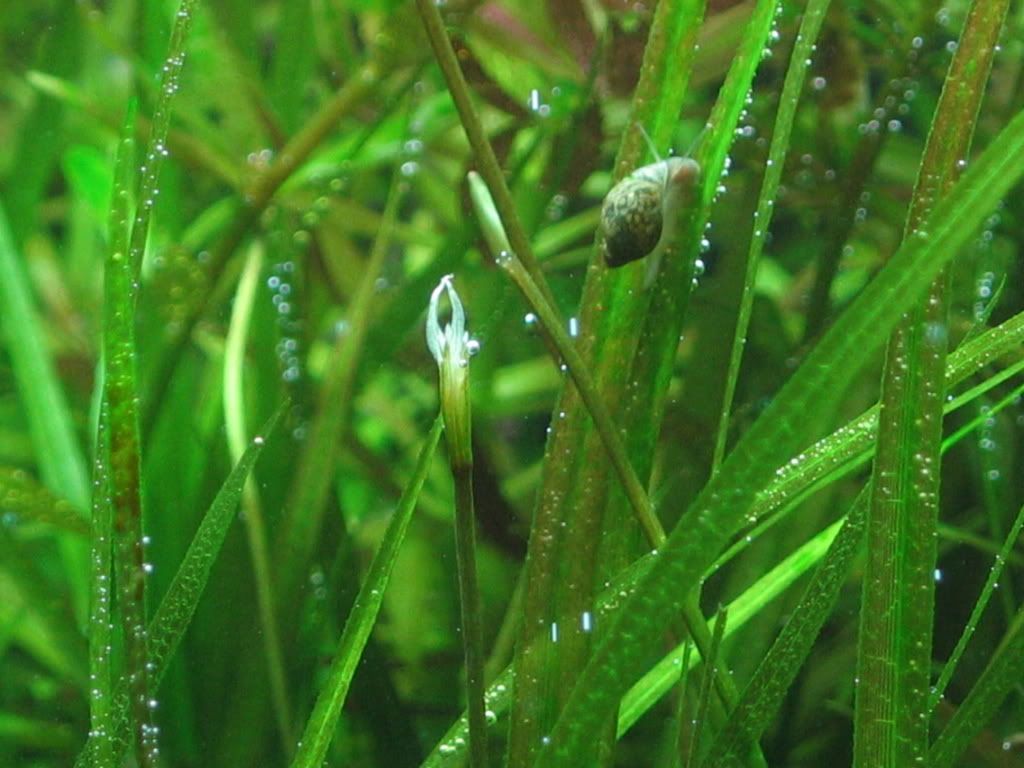 The pictures don't do them justice, they are beautiful plants, with really nice coloration at the tops of the leaves.
Heres the deal - I'm pretty sure there are 4 plants in there, split from 2 originally, and I would like to share the wealth on this one, so 2 packages of 2 plants each. I also felt bad last time for those who weren't able to respond immediately, so new game plan - If you're interested, send a pm. first 10 get names thrown in a hat to be drawn by my wife.
Be aware, the tank they are coming out of is 16" from base of plant to surface, and they are laying over a couple inches on the water surface. They are big plants, and they are getting bigger. I have them in a CO2 high-light EI tank. After switching ferts to EI-style, they exploded with new growth.
If you need cold packs, please note that in your PM, i have some I could throw in no charge. I'm in N. Idaho, so unless you are in the N.W., they will be in the mail for a couple days. Packages will go out Monday.