Okay, I broke down my 10 gallon "XL Nano" and removed the rims. This took FOREVER! Getting the silicone residue off took a very long time. I am going to have a variety of mosses in here and maybe some anubias nana petite. I will probably keep some crystal red shrimp or snowball shrimp or something like that. Light will probably be 20 watts of compact florescent with two bags off $3 a bag black sand as substrate and minimal fert dosing, I wanna keep this a low budget tank, using thing that I already have so I can save up my money to start a 24 gallon aquapod reef tank with 150 watt metal halide lighting and sweet moonlights! Cant wait!
tank waiting to be tested:
testing: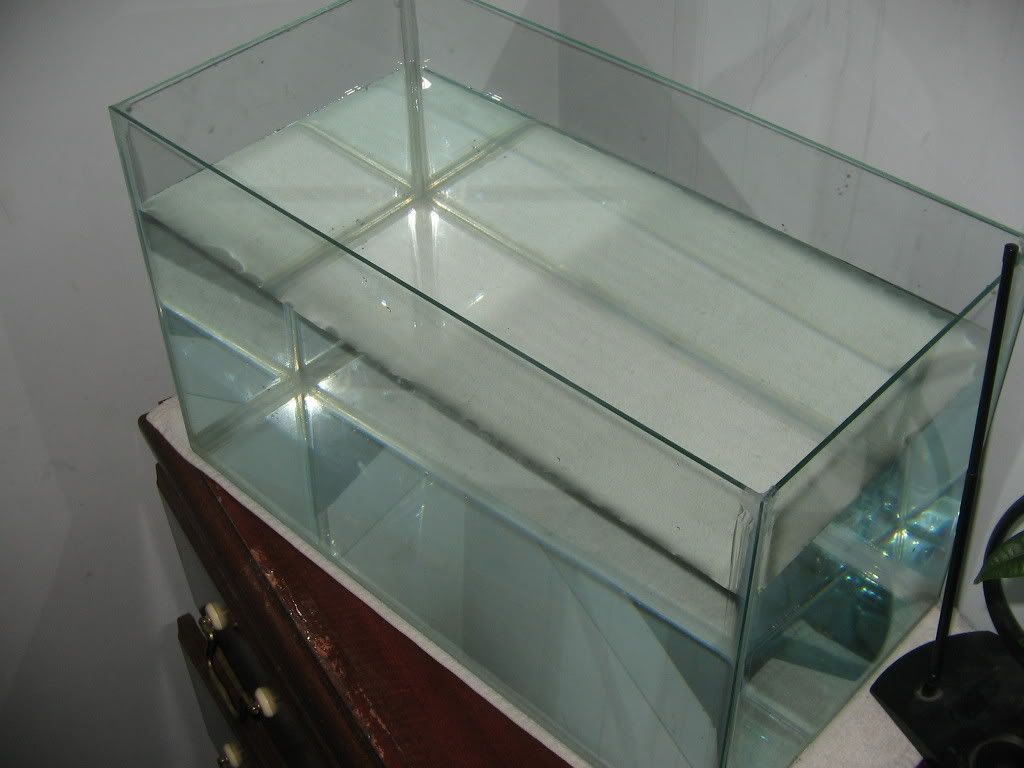 and while looking at this view:
The tank BROKE!
haha, jk, jk, it didnt break:heh:
tank full of water: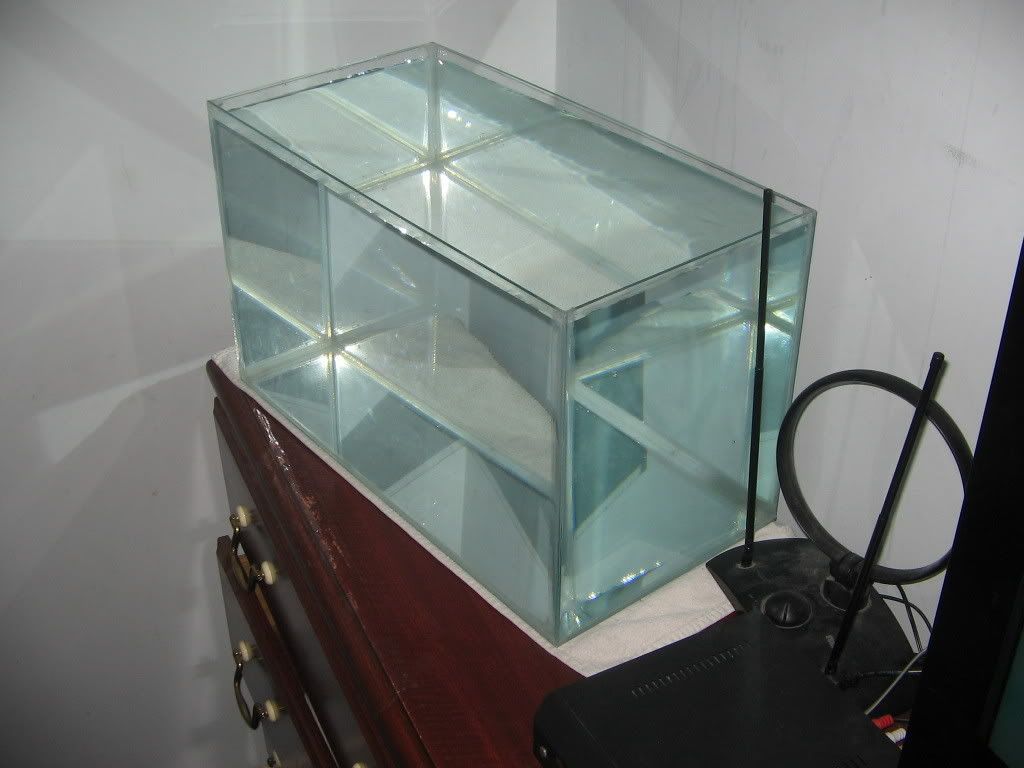 I will finally get the sand on monday. I was going to get it Thursday, but didnt have time, Saturday, I went to get the sand, and the store was closed. So hopefully monday, I can get this thing cycling!
More to come later.