Discussion Starter
·
#1
·
Ok, so figure I would share my latest obsession. It is a rotala dominated tank that has been filling in here for a little over 2 months. I really wanted a tank I could grow small leaved species in and have the impression that the tank was much larger. Never really done rows before so I figured I would grow them then scape them.... I'm actually happier with the pockets of color and don't know what to do about rows...
Tank specs
20 gallon long tank
4 x 24 Watt T5 lighting
co2 - 2-3 bps w/ DIY reactor
aquasoil type I
fertilization w/ seachem line (mostly flourish - w/ occasional tweaking of npk and iron)
only fauna in there are yellow shrimp (harder to see when taking photos and more hardy than the CRS I had in there before) and a lonely flagfish.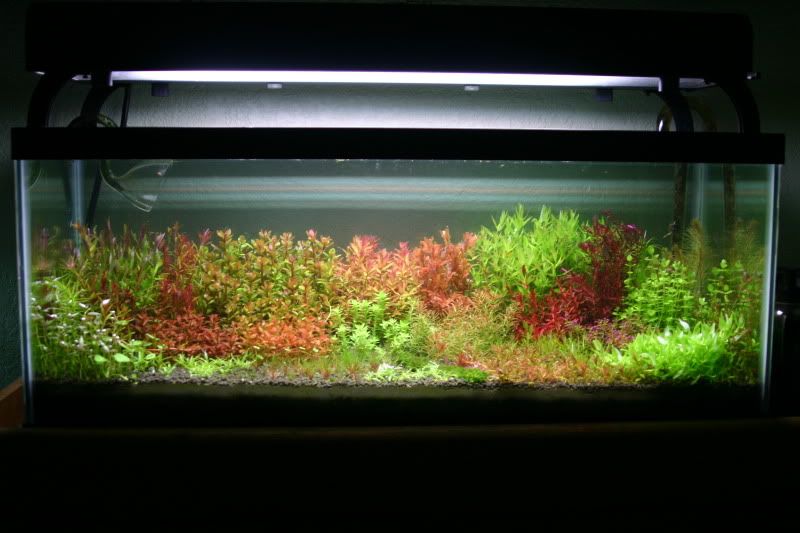 left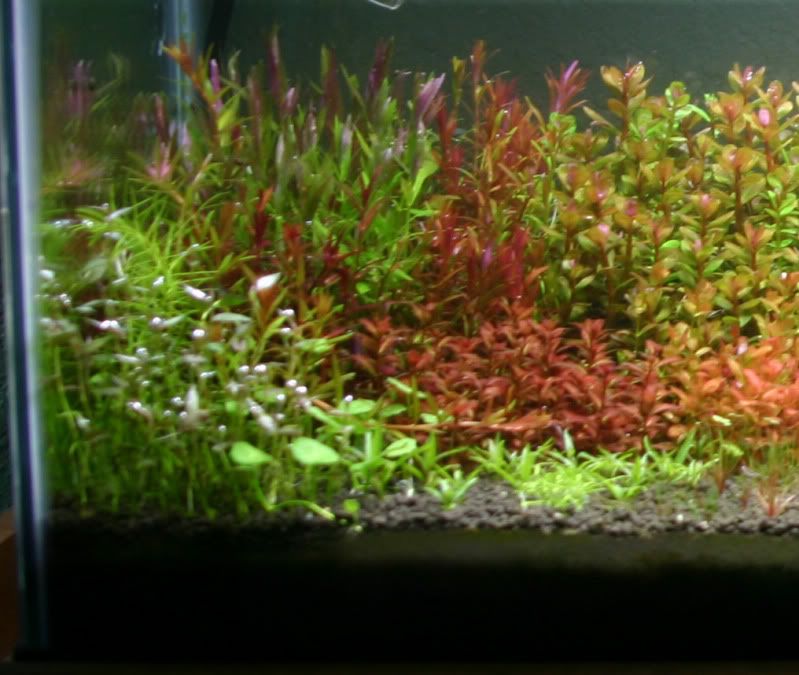 middle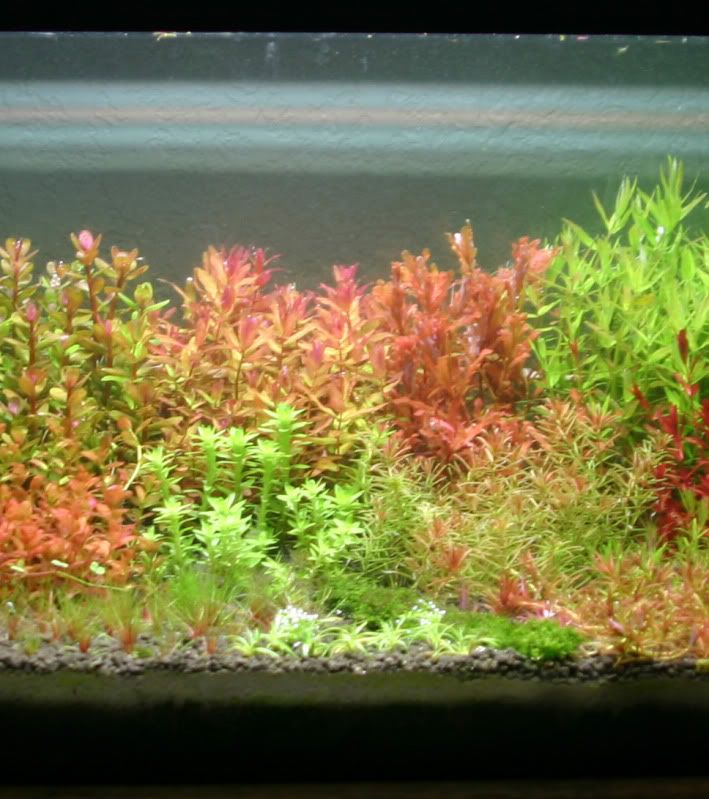 right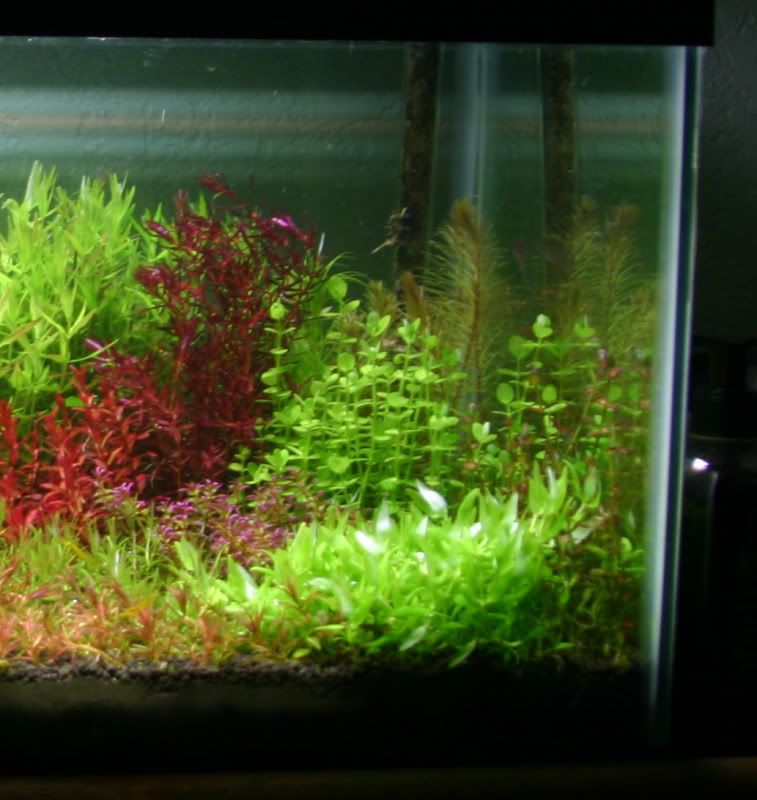 1 Sphaerocaryum malaccense
2 rotala nanjenshan
3 hydrocotyle verticillata (true form)
4 rotala macrandra narrow
5 rotala gia lai
6 limnophila aromatica broad
7 ludwigia senegalensis
8 Staurogyne porto vehlo
9 eriocaulon blood *****
10 rotala araguaia
11 rotala Singapore
12 rotala indica (ammania bonsai)
13 rotala macrandra green
14 tonina fluviatilis lotus
15 eriocaulon sulawesi
16 mini pellia
17 rotala mexicana belem
18 ludwigia inclinata
19 limnophila repens mini
20 rotala macrandra super red
21 rotala mexicana goias
22 limnophila Vietnam mini
23 rotala mini type 2
24 rotala macrandra mini butterfly
25 bacopa japan
26 lindernia sp India
27 indernia rotundifolia variegated
28 rotala Vietnam
29 rotala mexicana green