Discussion Starter
·
#1
·
Before I start, I'll admit that this tank totally bites off of ADA's new Wabi-Kusa concept. For those who have never seen a wabi-kusa, the idea is to grow a ball of emersed plants semi-emersed or submersed.
That said, there's a bunch of things going into this idea:
-Wabi-Kusa Style
-Ikebana Style
-Hawaii Biotope
In addition to the wabi-kusa concept, I'm trying some ideas from Ikebana arrangement. I also wanted to make this a "Hawaii Stream" biotope, and all the plants were collected from a local stream. Well, enough explanation-- photos!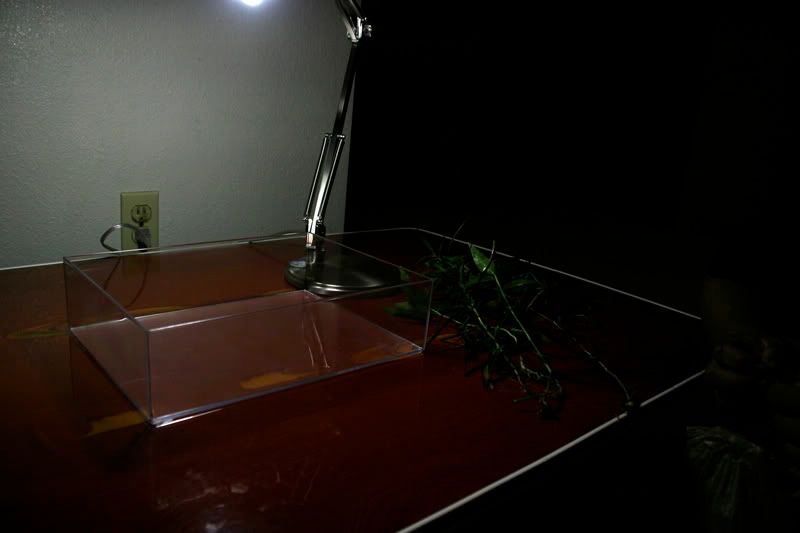 The empty tray . . . I mean aquarium.
Lighting is an overhead 19w spiral florescent. My friend Long sits working on some of the plants.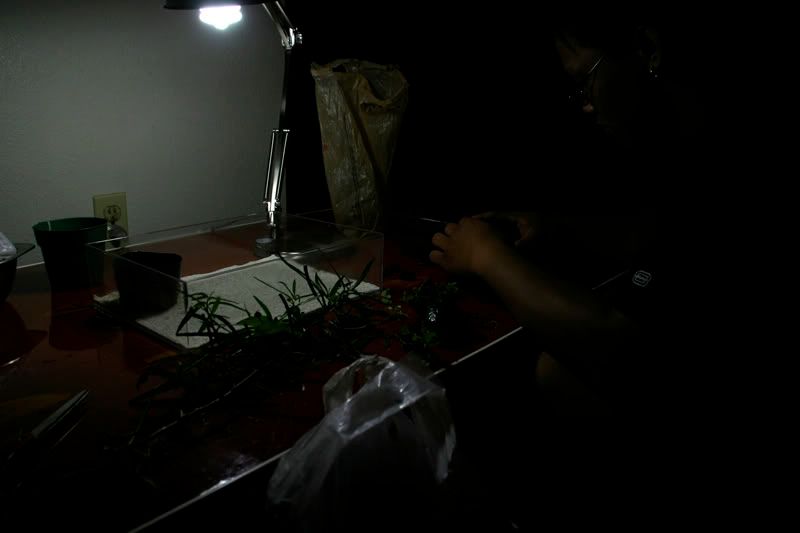 Lay out decorative white sand and a pot for the emersed plants.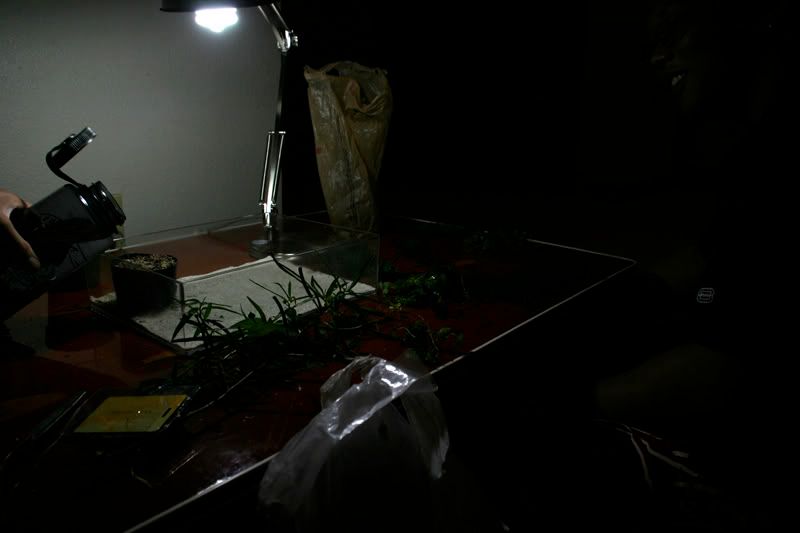 Fill the pot with some old flourite, and soaking it to wet the florite and sand.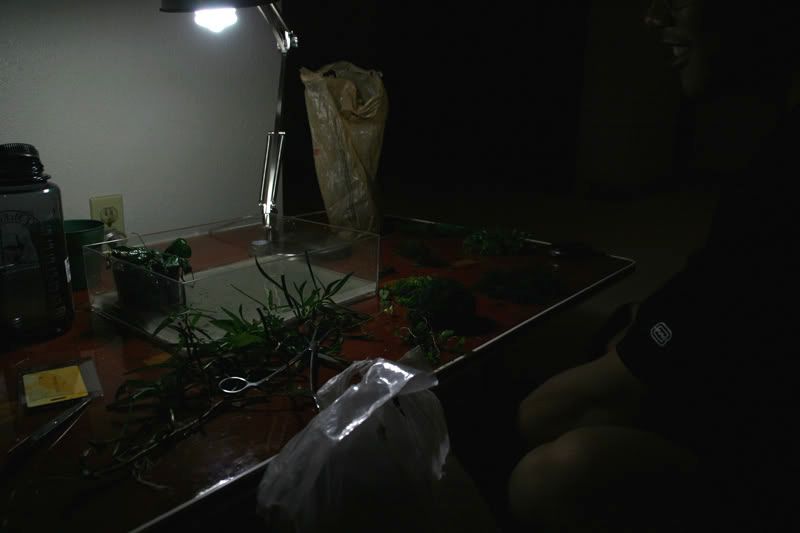 First plants go in-- support "mid-ground" plants. They are not submersable plants, and I don't know the species. They grow semi-emersed, and look sort of like emersed lobelia (but aren't).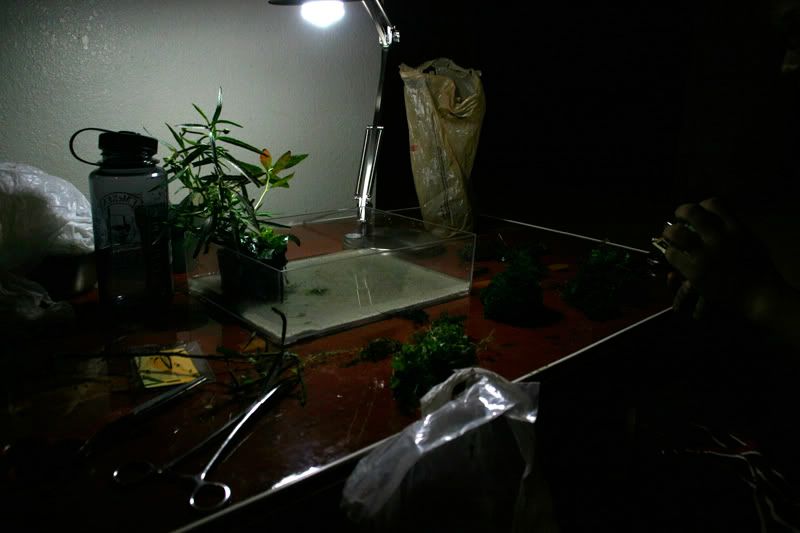 Stems. I think they are an ammania species, but not sure.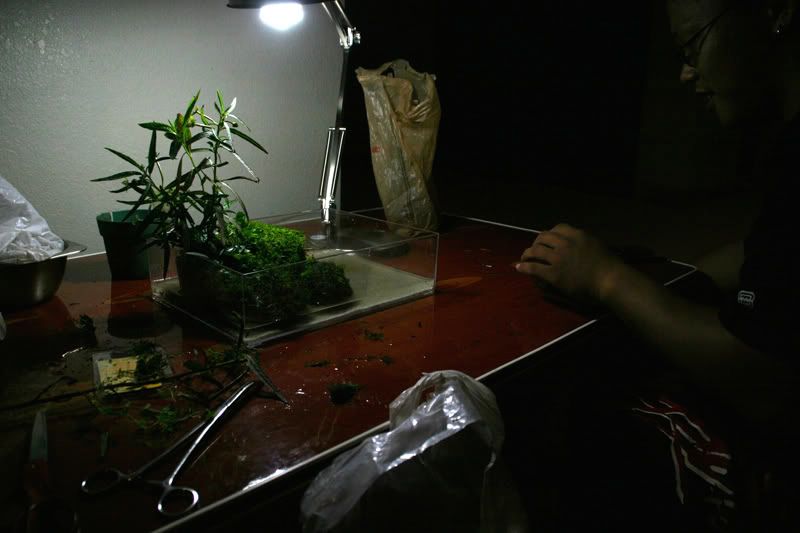 Finished Planting with Pennyworts, aquatic and terrestrial mosses tied to the rocks in the appropriate locations.
I'll show some more photos when the water clears!
I'm planning to stock the tank with fancy guppies and wild-form cherry shrimp-- both invasive species that have unfortunately taken up permanent residence in Hawaii streams, but are rather conveniant for the purpose of this biotope.
I'll give some explanation on ikebana with photos afte the water clears.