Discussion Starter
·
#1
·
I was planing on making a cherry red shrimp tank out of a spare 20 gallon tank. I got all the necessary equipment from my family for Christmas (thanks mom)
Anyway I was cycling my tank for a while with some fish from my main tank and I went to my LFS today. I was getting 25 ghost shrimp to put in the hopefully to be cherry shrimp tank one day. My plan was to slowly put them in my main tank daily for some interesting live food. Well I just happened to ask the store owner if she could get cherry red shrimp and she pointed me to the tank in the back room right next to her ghost shrimp tank. She told me that she heard so much about them on the internet that she bought some in hopes they would propigate and make her some $$$. She had paid $70 for some and they were very tiny and had to get out the magnifing glass to see them. Acording to her she has had them for about 6 months and they did mate but they weren't very red. The tank was labeled Not For Sale and to make a long story short I talked her into selling me some.
I'm not sure if they truely are Cherry Red Shrimp but I couldnt pass up the deal
. She sold me 15 of them for $23. I was very happy to say the least.
Some of the shrimp have what appears to be red dots and some do not. She gave me some older and very baby ones. I know they get red by proper nutrition and enviornment and I just hope with some love that they get to be very red. So tell me what you guys think, and if I actually got cherry red shrimp.
Shrimp in the transport bag
Shrimp on the glass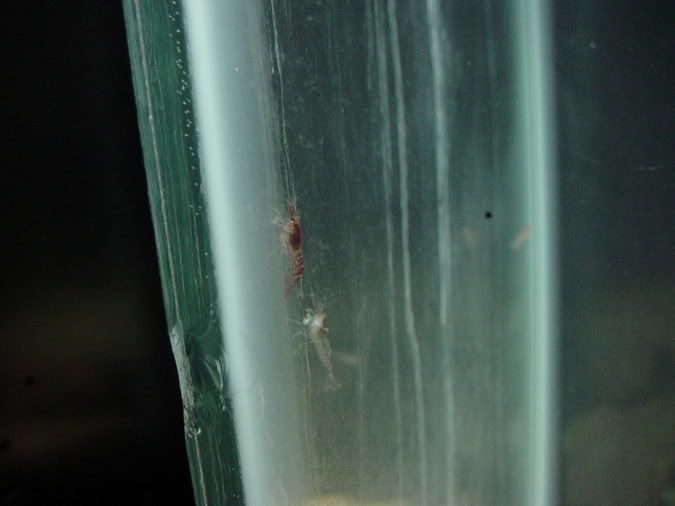 Shrimp on a very dirty plant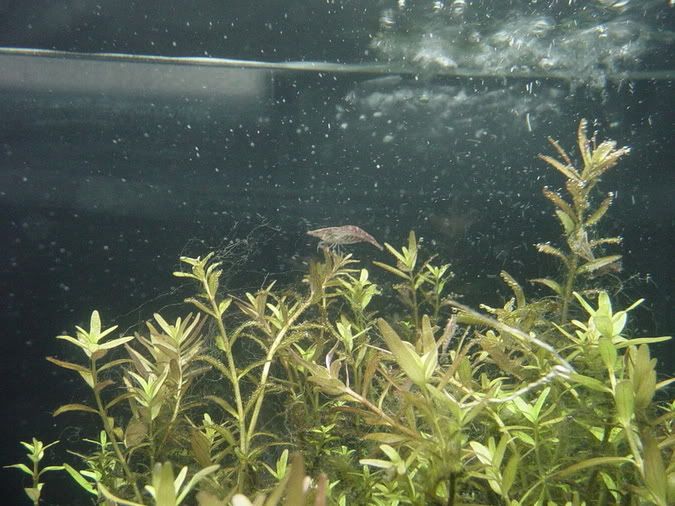 Shrimp finally stopped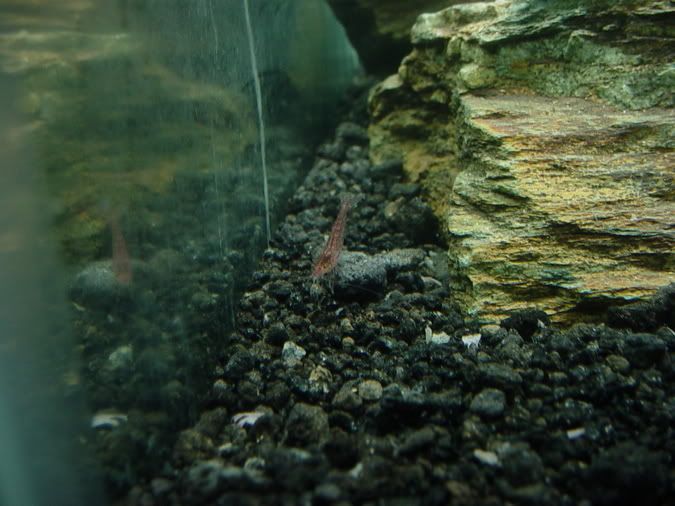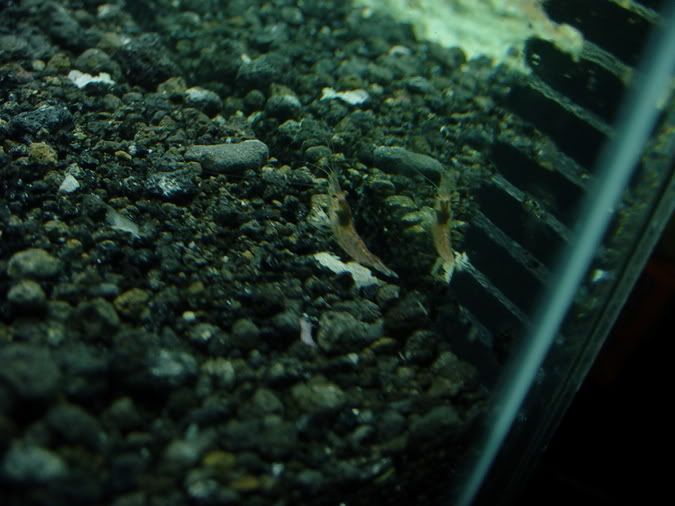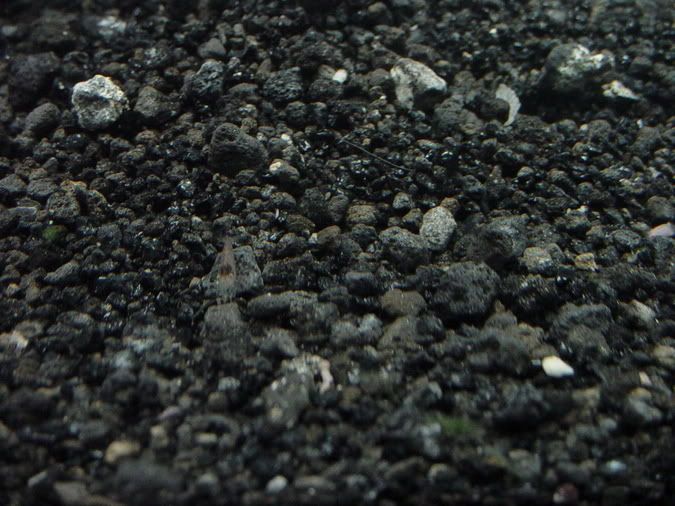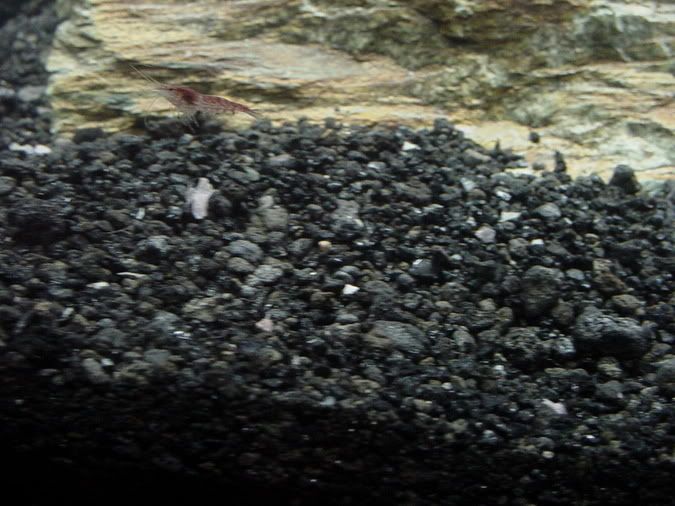 [/b]
So whats the verdict? Did I actually get cherry red shrimp?