My previous post contained a small fib. I said the lighting was a Coralife 36W fixture initially. That was, of course, the intent, but Big Als Online provided less than satisfactory shipping.
When my fixture arrived, it had two broken bulbs. I contacted them and they promised to put two new bulbs in the mail for me. Meanwhile, I got anxious, and transfered the plants and inhabitants from my 10g to the 20g - lighting be damned.
I don't have pictures from the initial setup, but I have some from soon afterwards: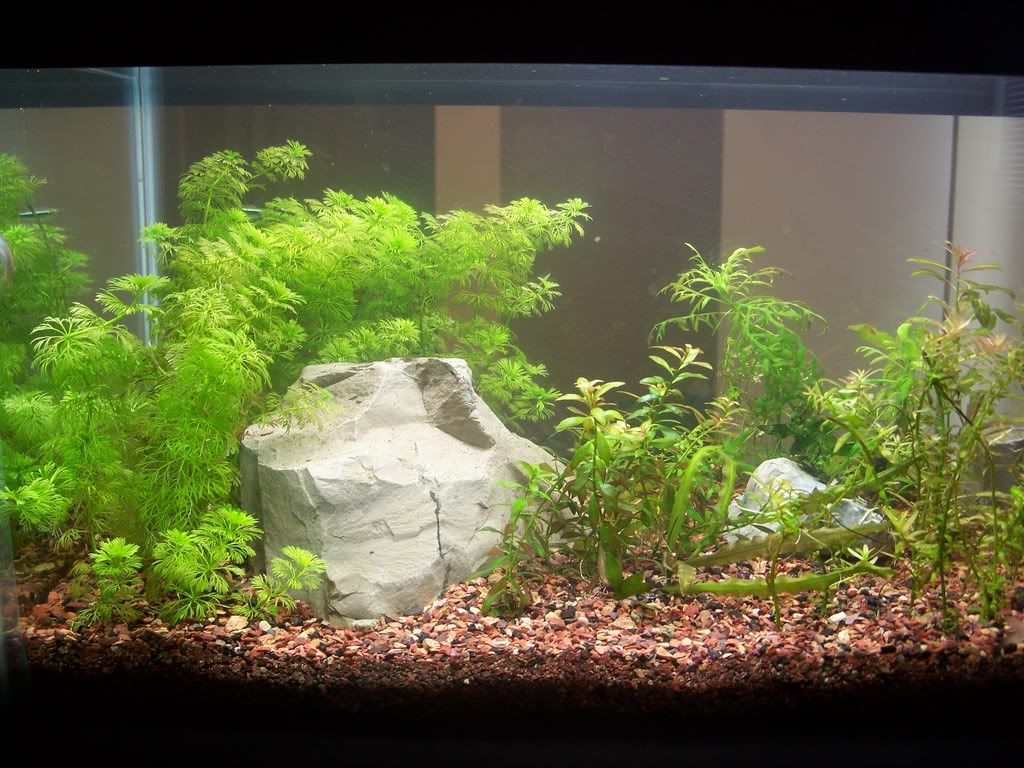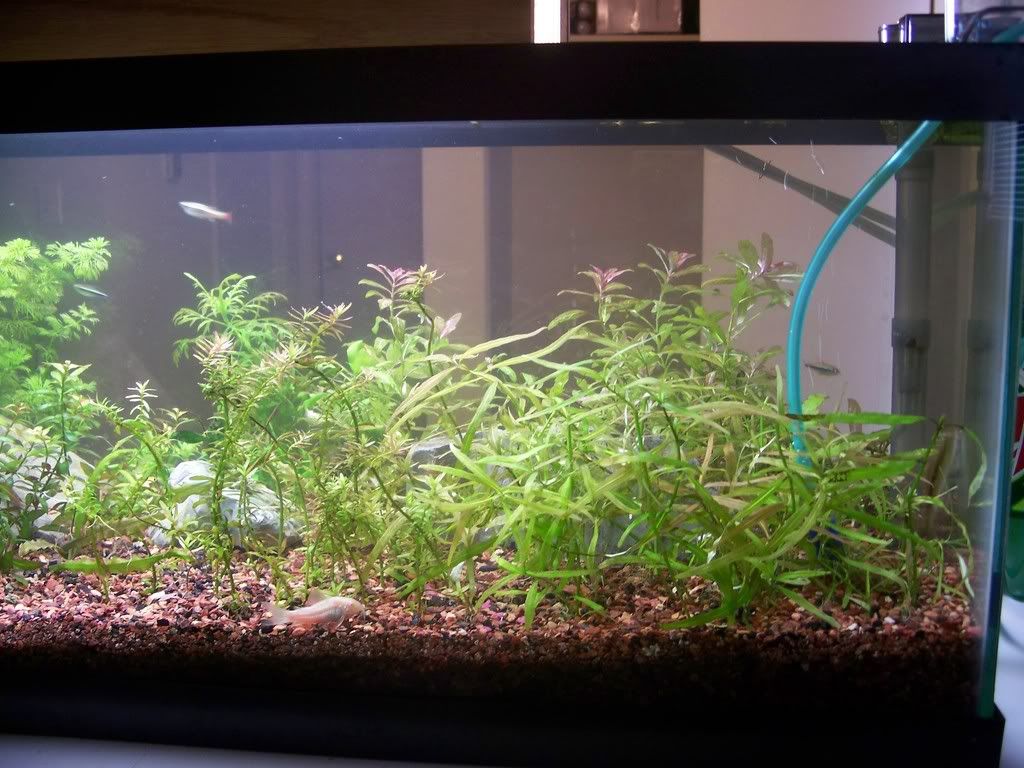 Lighting: the canopy from my 10g, balanced precariously on top of the 20g long. 56W of spiral flourescents with no reflector, it illuminated about half the tank at a time, and did that poorly. I began to suspect that the piddly little 38W coralife fixture wasn't going to be enough for me when the new bulbs finally arrived.
Nevertheless, I set up some DIY CO2, my first foray into such technology.