Discussion Starter
·
#1
·
I have been the owner of a 45 gallon tank for som time now, but recently have really struggled to keep it under control just because of a major lack of time. So I decided to go for something a little smaller, a 30cm float glas cube. I made a trip down to the Green Machine( amazing place, amazing people!) where I bought some more bits and got plenty of good advice! So I ended up with this set-up
30x30x30cm cube
Eden 501 filter
Small heater
Das CO2 diffuser (already got cylinder and other bits)
Eco-complete
And after spending a good few hours planting, glosso is hard to plant in eco-complete, I was happy with it and here is the result, minutes after finish.
2 Weeks in: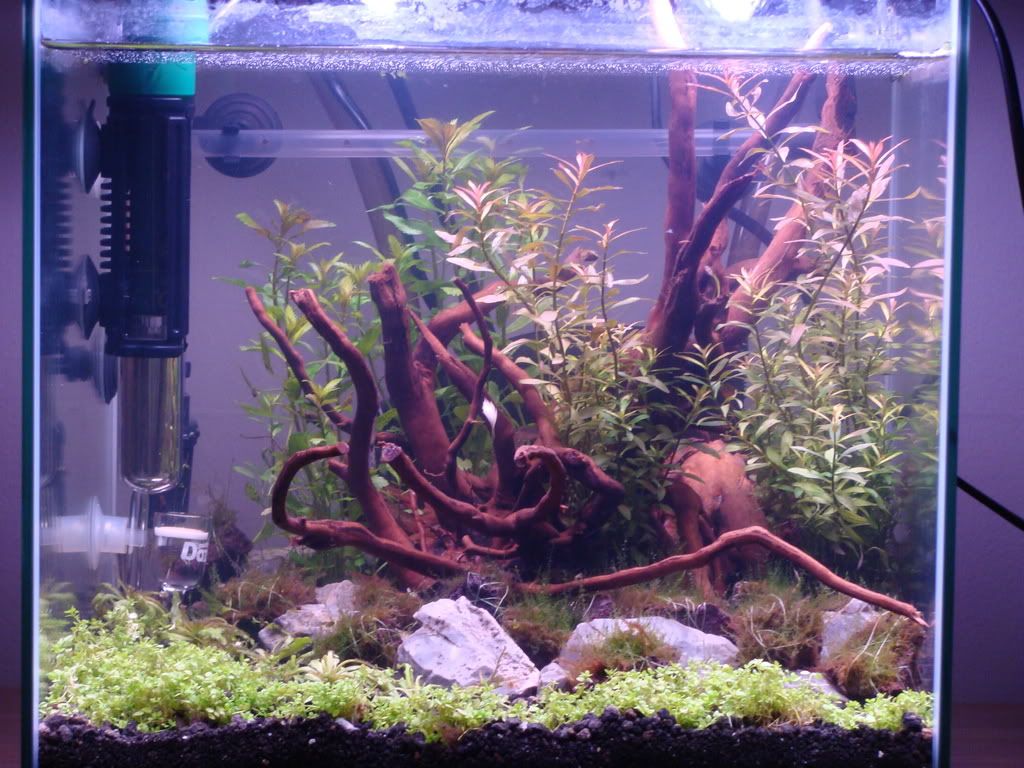 3 Weeks in, full E.I. dosing started. Now fully stocked with 6 Galaxy Rasboras, 5 cherry shrimp and 5 bumblebee shrimp: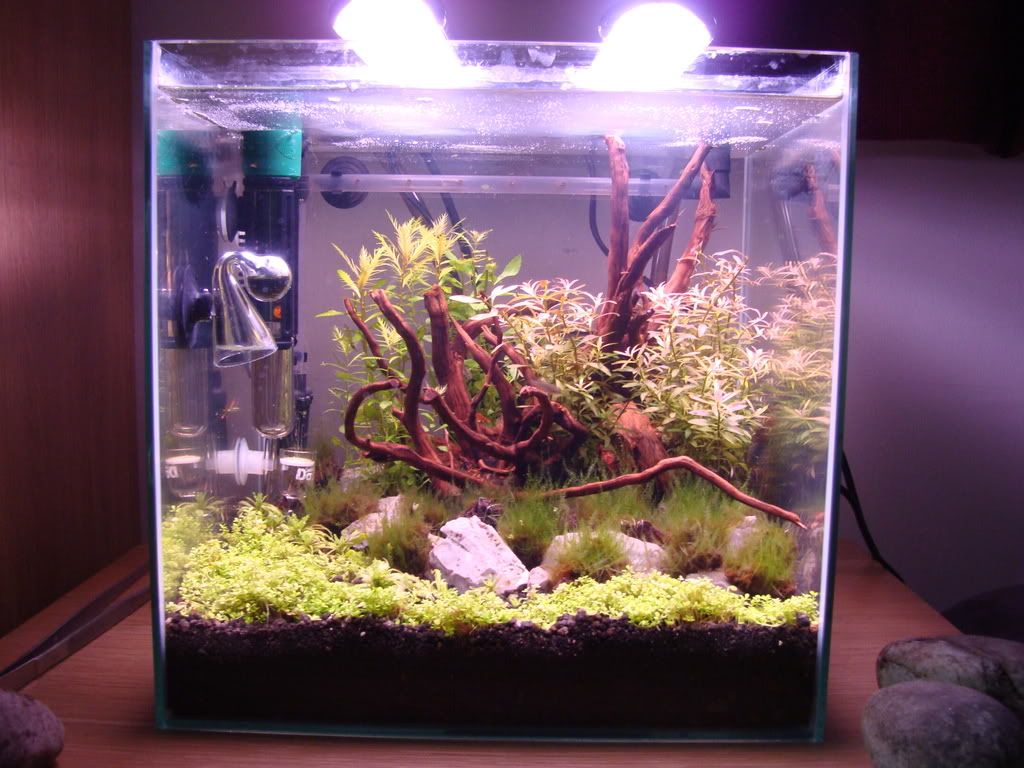 Any critique/comments will be apreciated!
Thanks
Tom