Discussion Starter
·
#1
·
Just wanted to share a 'trident' type of fern that I have had for a while now. These plants were grown in the same exact tank.
Here are some photos to explain the differences.
Here is a photo of your typical M. sp. 'trident'. Leaves are roughly between 3-4 inches tall.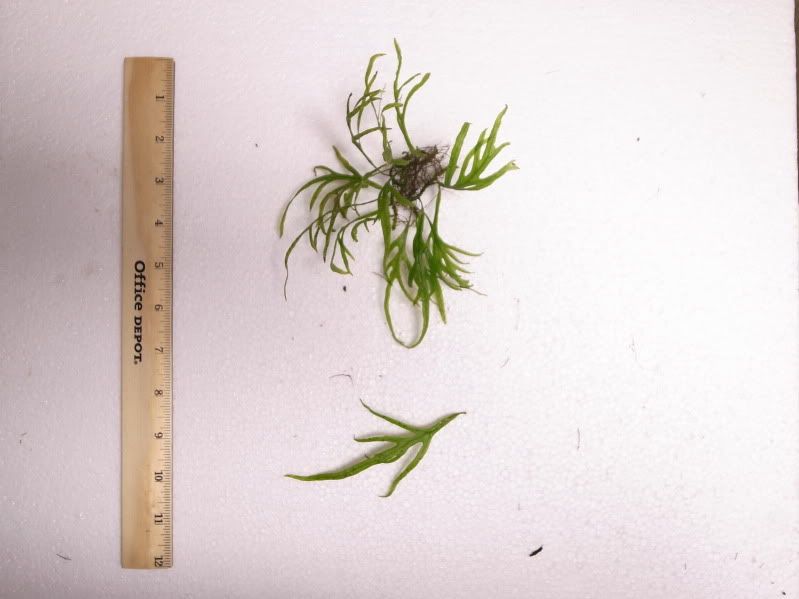 This is another photo of another type of M. sp. 'trident' type. As you can see, it is a much larger type of fern. The largest leaf that I had submerged is roughly a little over 12" long.
As you can see in this next photo, the more commonly know trident plant is on the top and the much larger version of the plant on the bottom. Like I said eariler, both plants were grown in the same tank.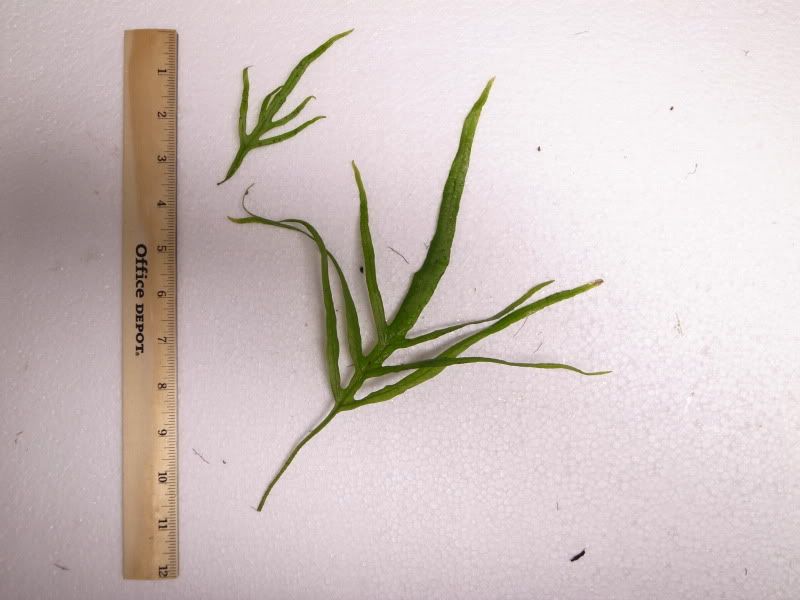 As you can see, they are still symmetrical in appearance. Other newer forms that has been floating around the hobby are still very new and is growing out to see how large they will become. One of the differences that I can see for now is that they are not symmetrial as the ones that I have explained eariler. I will be posting more photos of the others type of 'trident' looking ferns that I have soon.