Discussion Starter
·
#1
·
I keep seeing many forms of alternanthera reineckii variegated, is there any true variegated species that's stable and not due to low light/nutrient conditions?
for instance here's manini's alternanthera sp. variegated but who knows if it's reineckii???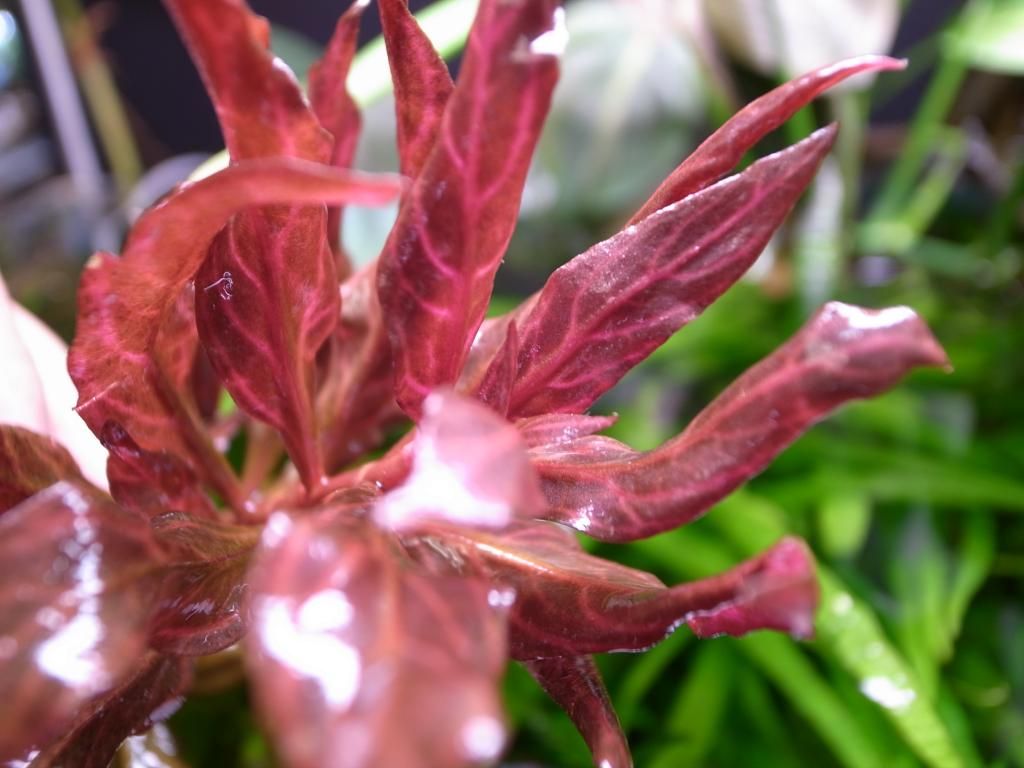 and here's the same plant growing in wabisabi's tank
I got a alternanthera reineckii 'variegated' from John (sfbaaps member) and when i bought it i was expecting the same variegation as picture above but what I got looked like regular reineckii. So after talking to John turns out this one has faint pale veins and after growing it out... obviously it is variegated/speckled with pale splotches and the tops of the leaf are more red then the usual reineckii which is brown/green
any thoughts/input?