Well, I am kind of embaressed to show all of you that these Anubis (commenly referred to as some of the most undemanding plants of all time) are in my nursery. They are coming out of a 55g that houses 2 of my blood parrots and many varieties of Corydora. Obviously you can see that the fish take precedence in this tank. Please take in mind that with the proper care these will come back to what nature intended. Many of these do have BBA on the edges of the leaves thats why all offered are pictured. So, with out further adeu, here they are.
Barteri $3
Barteri (one on the wood) $2
Afzelli $3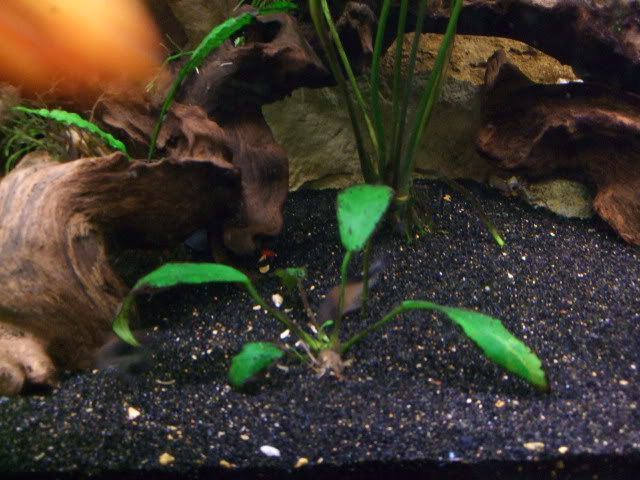 Marbled Nana $4 SOLD
Marbled Nana $3 SOLD
Nana $3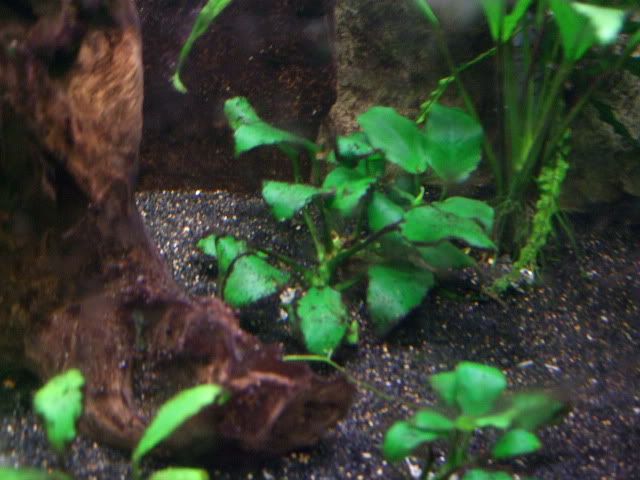 Hastifolia $5 SOLD
Hastifolia $6
Afzelli $4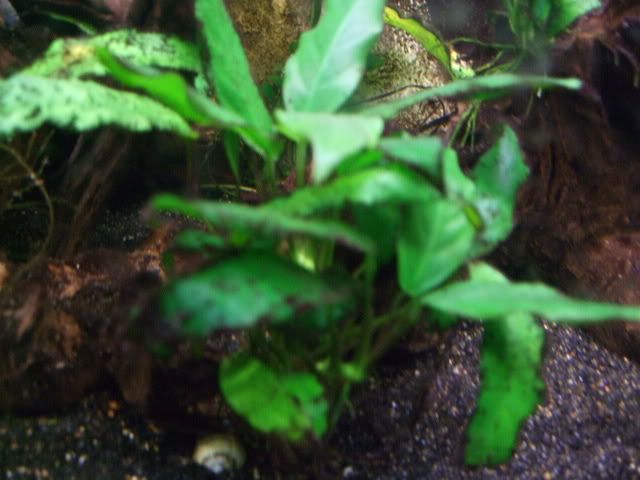 Frazeri $5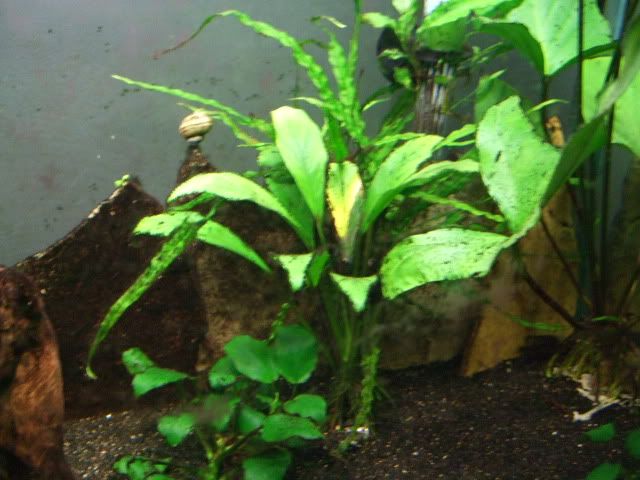 Shipping will be $6 for one or $10 for all of it. Also, if you want all of it you can have it for $40. You could clip all of the leaves off and have a very nice and diverse Anubis Jungle in a couple of months. :thumbsup:
I will be tearing this all out on Sunday so plants will go out on Tuesday due to the holiday.