Discussion Starter
·
#1
·
hi guys, decided to start a new thread since there is a rescape in plants. yes, i pretty much love the wood shape thats why i decided to only play around with the plants for another "feel".
i'll start with the tank specs first :
Tank size : 60x30x36 Oceanfree tank.
Lighting : kenis 36watt PL.
Substrate : 12kg of GeX red packing.
Temperature : most of the time 26C.
Flora : Spiky moss, Narrow leaf java fern, Anubias 'nana', Nana 'petite', Taiwan moss, E.tenellus, Java fern "philliphine", us fissiden and bolbitis.
Fauna : Crystal red shrimp, Cherry shrimps and Nitrite snails.
well, i guess i'll talk less..
lets look back 44 days back to this tank when its 4 days old.
latest picture.. did some changes of plants here and there.. the main focal wood top area's moss have been removed because that area has been infested with green hair algae and BBA due to being too close up with the lighting..
the plan now would be 2 other type of moss to replace the curren spiky lawn once the spiky moss over grown, it will be either taiwan moss or us fissiden, thats why i have both moss in this tank now for a "test"
3 lava rocks tied with us fissiden.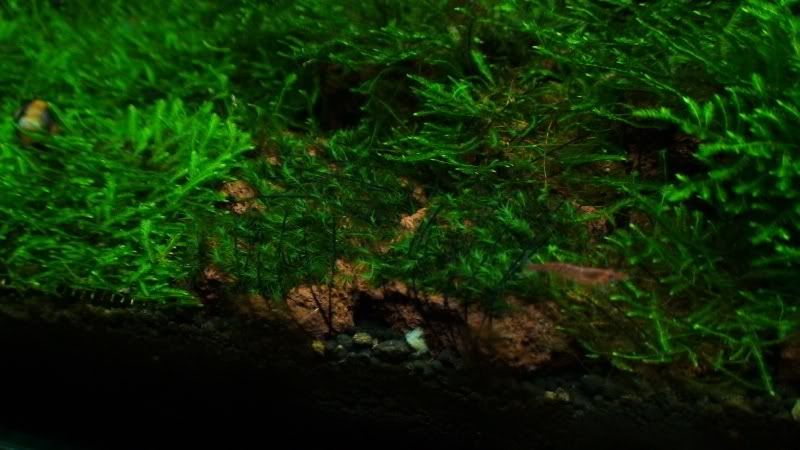 Nana petite have been growing very well here, just some spotted algae on some leaves.. the snails did'nt clear them though..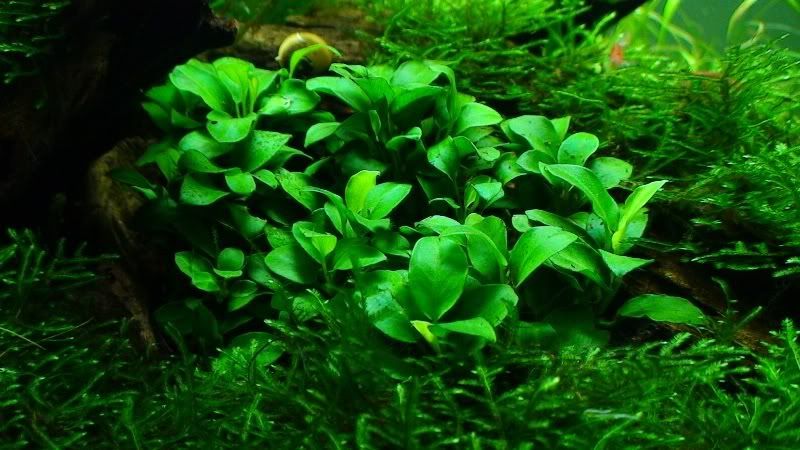 replaced the 2 pots of nana in another area with philliphine java fern..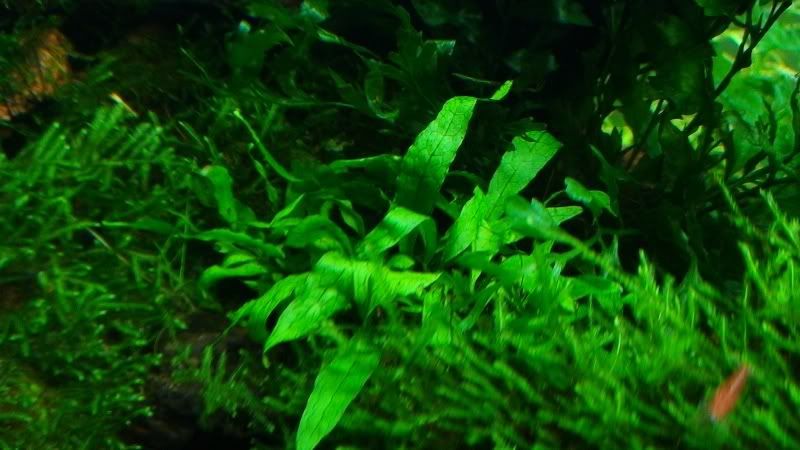 trimmed the narrow leaf to a shorter length because it was growing too tall that it was like the spiky moss, too close to the lighting and thus, invaded by lots of bba.. shifted them to the side too.. for more room for the E.tenellus for the back area.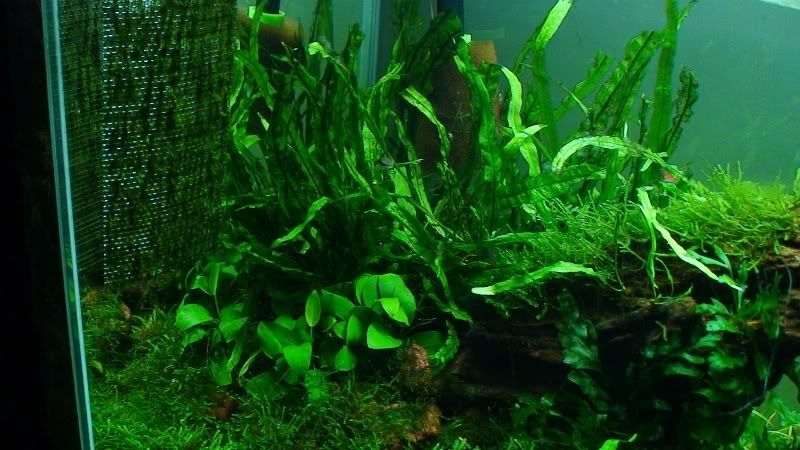 E.tenellus, still in emmersed form.. another test plant. but not for this tank, doubt i would bomb this tank with E.tenellus!
as usual.. shrimps gathering outside their homes!
had tied some taiwan moss to some charcoal bamboo.. they love it!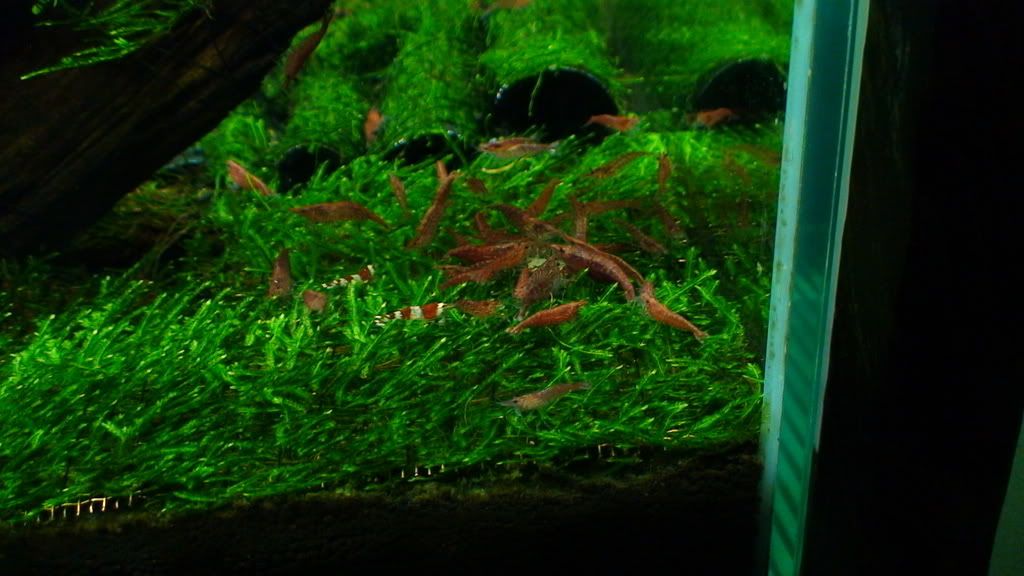 Comments please.
Thanks for viewing.