Hey I wanted to start a thread to pool all the WK resources and inspirations
The Name
Although ADA coined the name "Wabi-Kusa" specifically for the product, TundraFour Gives us a deeper look at what it actually means.
If you look at the etymology of the phrase "wabi-kusa," the definition you're left with is very open-ended.

The Japanese word "wabi" denotes part of an aesthetic (wabi-sabi). The Wikipedia article on wabi-sabi states that "wabi... connotes rustic simplicity, freshness or quietness, and can be applied to both natural and human-made objects, or understated elegance."
The Japanses word, "Kusa" means grass (or plant in some contexts).
I suppose a planted aquarium or even a blade of grass that somehow captures or evokes the feeling connoted by wabi could be referred to as wabi-kusa.
TundraFour then goes on to show us a really great link of what a google image search turned up when the japanese characters for "Wabi-Kusa" were entered into the search field.
Google search of wabi-kusa in japanese
Q/A's
Question From Oni
Hi,
I saw your step by step wabi kusa, looks great! Can you tell me the stem and tall plants you used in the final picture?
I am a newbie to the plant world so I'm clueless in identifying plants, thanks!
Answer
Hey oni, glad you like my work!
The real philosophy behind wabi-kusa (with the true japanese meaning of the word - not the commercial ada thing) Is that they are 100% natural, you take your tools - scissors tweezers ect. - and take them to nature, then take your inspiration from whats around you! you dont need a great knowledge of plants and you dont need any money even! just look at the plants around you, dig some up and replant them in your substrate(wich should also be dug up from your surroundings - or use my WK-Soil coming soon ;P)
so the short answer to your question is - the stemmed plant I used is a rose-bay willow herb, but you should use whatever you find as that will work best
hope that helps
_________
Question from Posit
Hi, im looking to start my first wabi-kusa
can you give me a good recipe for substrate. i have some extra ada aquasoil, do you think it is possable to use it in some way? I have a good "tank" and would love to get started. thanks!
Answer
heres my recipie:

get a bowl, add your spare aquasoil and a little bit of water, then mould it into a small ball, then go into your garden or for best results down by a river in the woods and dig up some soil

spread out some substrate fert on a flat surface and roll the wet aquasoil-ball around it to give a nice coating

then put the soil you have dug up around the center ball and pack it tightly into a large ball
remember to try and cover all the mud
Please Do Not Hesitate To Ask Questions In This Thread Or By PM
Noteable Wabi-Kusa's
My Inspiration For Starting WK - Chongs Hawiian WK/Ikebana
My first
Messy's 3x3 WK
Bacarlile's Custom WK - One of them is very High-Tech
Messy's Take on WK
One Of My own WK experiments
TurtleHeads WK
Photos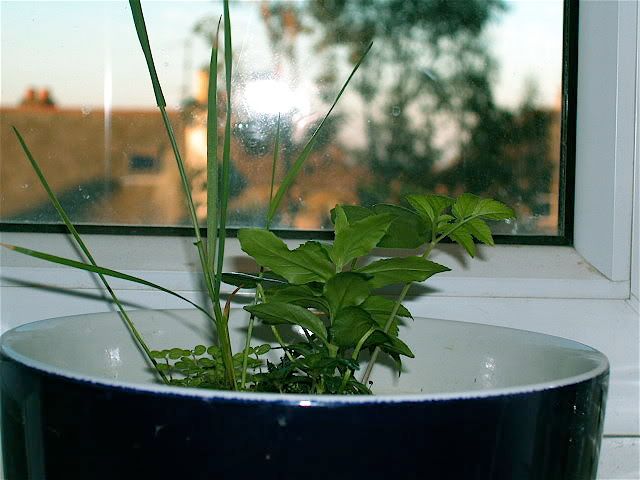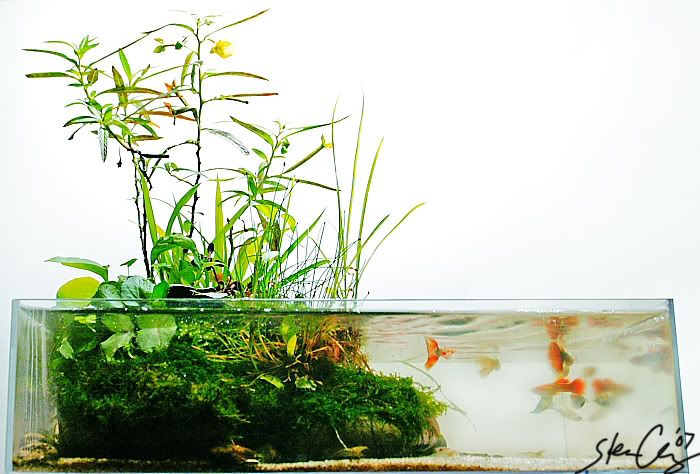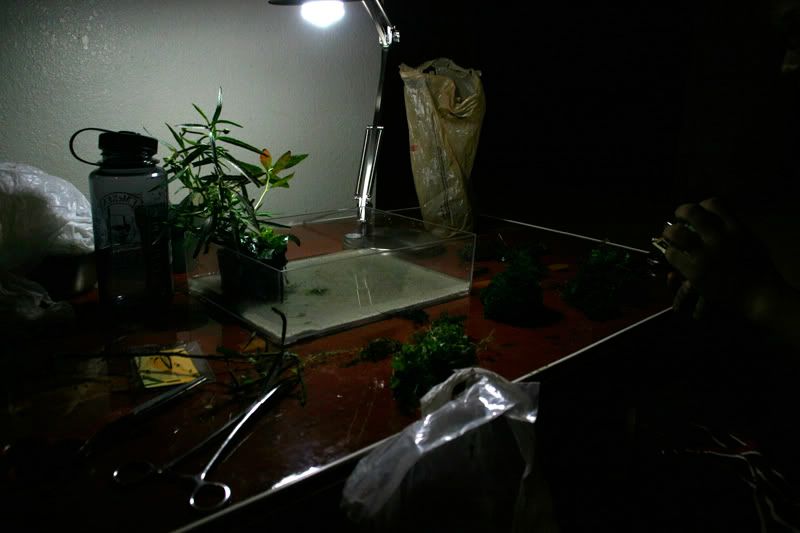 Other Resources
The Wabi-Kusa Website!
The Fully Photographed Guide
Google search of wabi-kusa in japanese