Discussion Starter
·
#1
·
I have at first assumed that "the more plants the better" would hold. But I think in my oldest NPT, the little 5 gallon one, I am hitting the limits, if not already past them, for how much plant is actually healthy to have in the tank.
The more plants, the more they block each other's light. They also take up space and they reduce the (already small) currents in the tank, limiting the extent to which nutrients disperse around the tank, and reducing the effective removal of those nutrients. I think there must be a limit beyond which it simply isn't helpful to have more plants in a tank.
Here are photos of my 5 gallon (planted with various hygros, crypt, ambulia, milfoil, anubias nana and duckweed, fauna is male guppies, an apple snail and shrimp):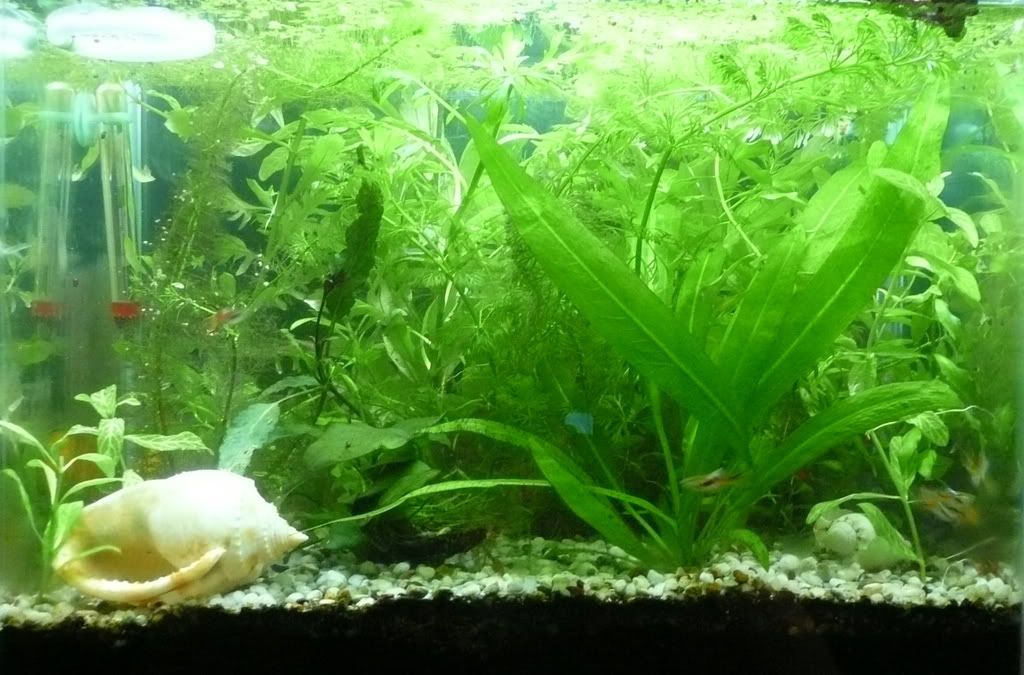 And the 10 gallon (planted with various hygros, a crypt, java moss, elodea densa, duckweed, fauna is spotted blue-eyes, corys, shrimp):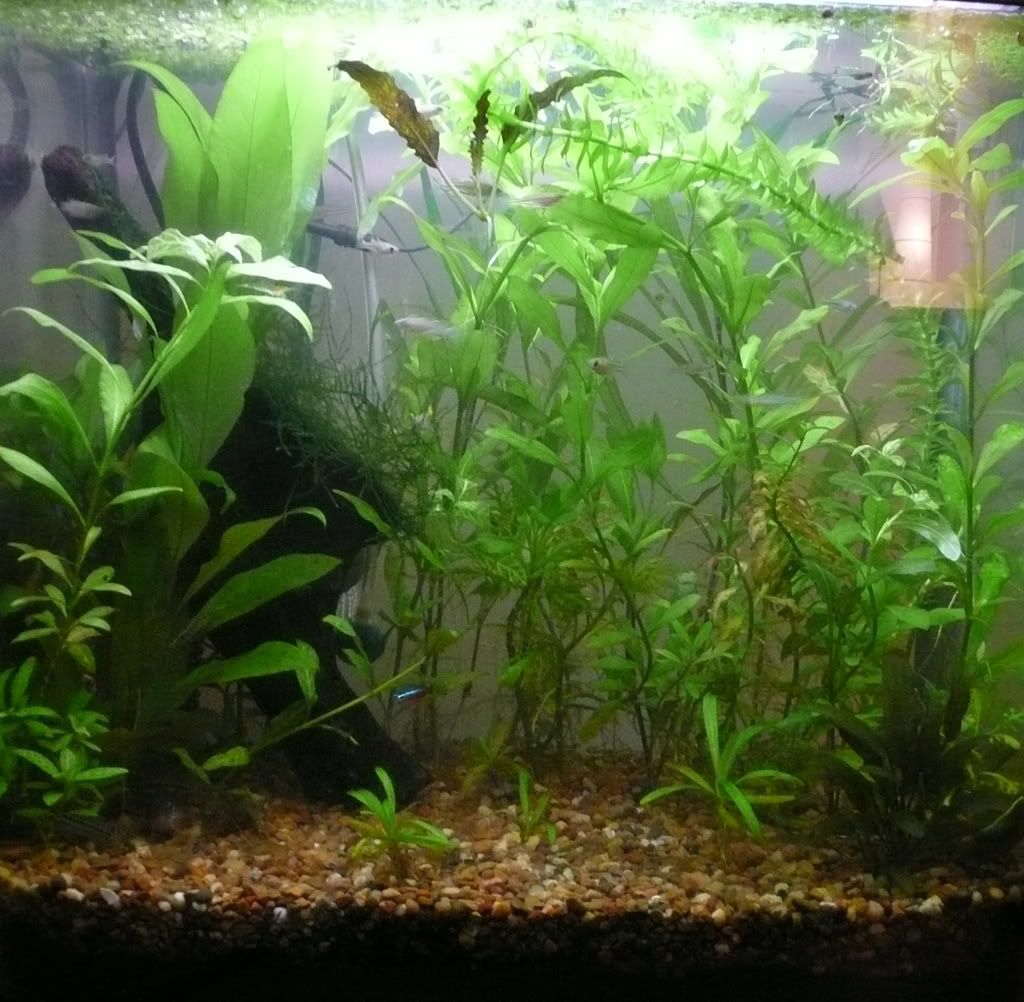 Would you say either of these is overplanted currently?
I personally think that the 5 gallon (first picture) probably is. I need to do some pruning on it, and have a think about which of the many plants in there I really want in there and growing, and which could do with being removed altogether, now that the tank is set up.
I'm not so sure about the 10 gallon, but I do notice that most of the hygros are growing quite straggly as they reach for the top, and they are certainly getting up there fast - I'm trimming them often so far. I would like to get more bushy growth around the bottom of the tank and have less competition for light at the top, but not sure how to achieve this.
I would welcome any comments that anybody has.