Hello - I set up a 5.5 gallon a couple months ago, and I've recently noticed some odd deficiencies showing up on several plant species. please take a look at my pictures, let me know what I'm doing wrong. This is pretty frustrating, I have been reading every thread on here for months, and i thought i was finally getting the hang of keeping a planted tank.
Tank Specs:
5.5 gallon
Zoomed 501 canister filter, recently added a Rio 50 powerhead with spray bar for better circulation.
pressurized CO2 injected into impeller of Zoomed filter, greenish-yellow showing on drop checker with 4 dKH standard.
76°, recently had temperature fluctuations due to 2 bad heaters in a row. Temp is now pretty constant.
2 X 27 watt CFL desk lamps - 9 hours
Eco-Complete substrate
KH -4 GH - ?
Dosing EI - 1/32 tsp. KNO3, 1/64 tsp. KH2PO4 X 3 days/week
1 ml. Flourish, 1 ml. Flourish Iron, 1 ml. Excel X3 days/week
50% water change X 1 week
The HM, Rotala Indica and Mayaca Fluviatilis are showing the most prominent stunting, but not on all the stems, some seem to grow in just fine. The Bacopa Caroliniana and Didiplis Diandra are also showing signs. About the only plants now showing signs are the HC, dwarf hairgrass and Tonina Fluviatilis I have in there. I have tried planting Rotala Wallichi in the tank twice, both times it refused to grow - i still have a couple stems in there, but it just gets covered in dark green algae. It is putting out roots, but thats about it.
Pics: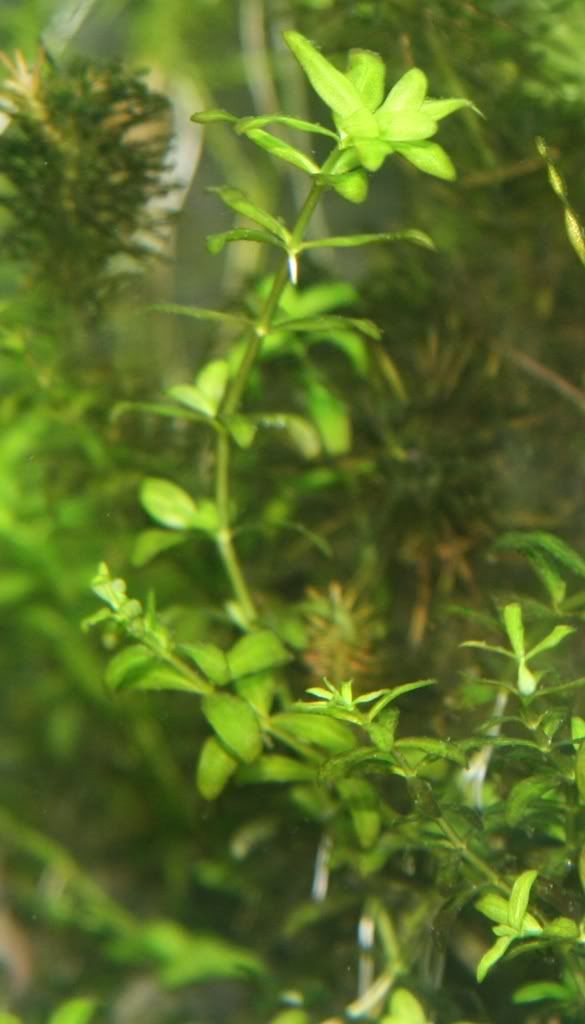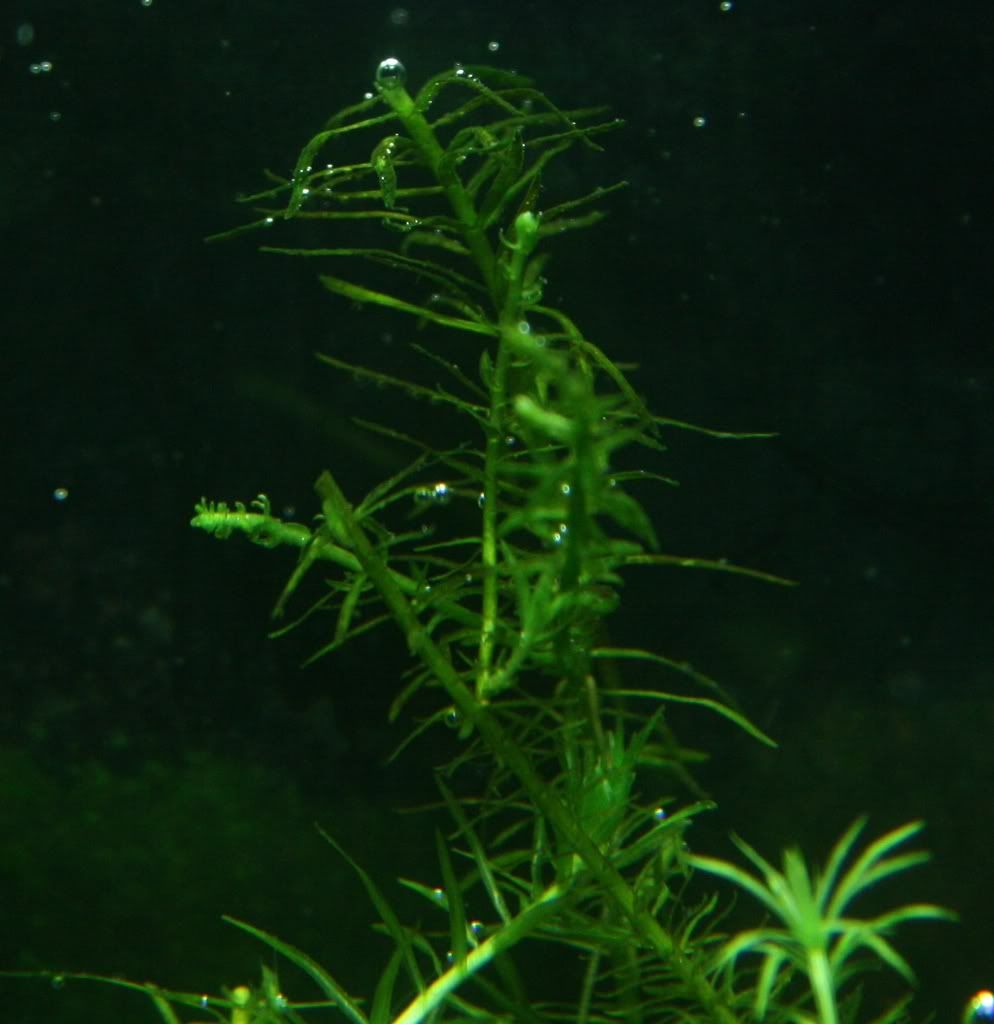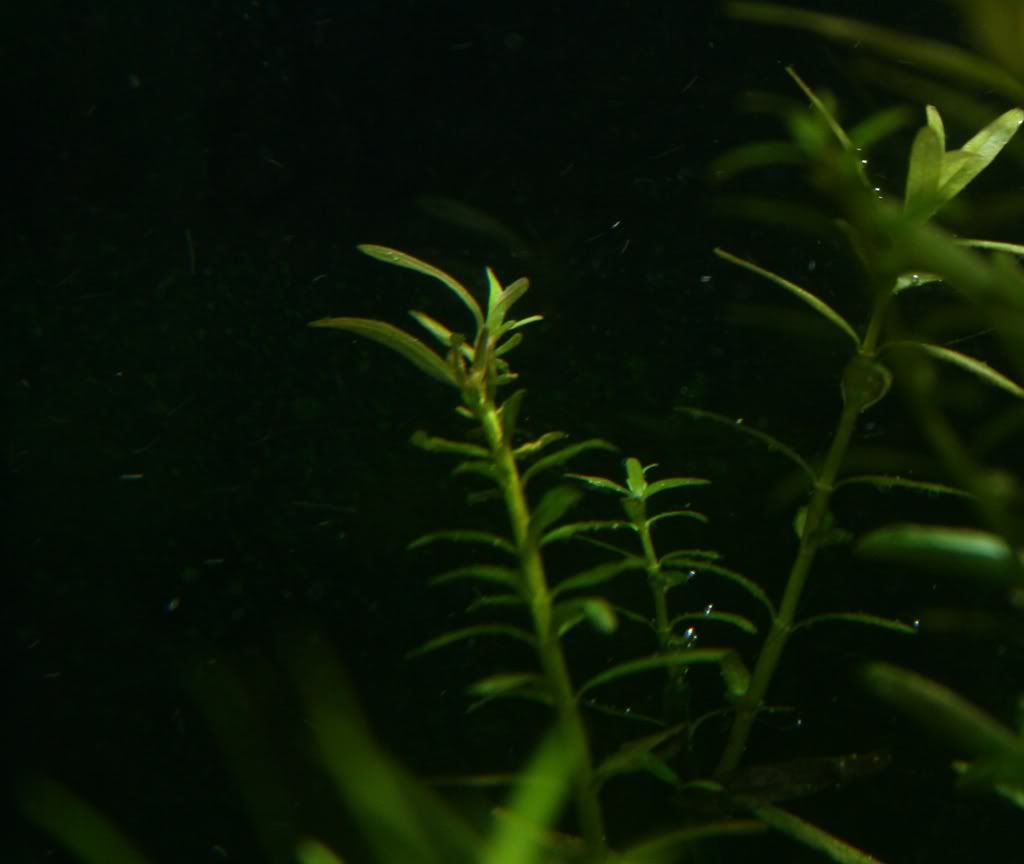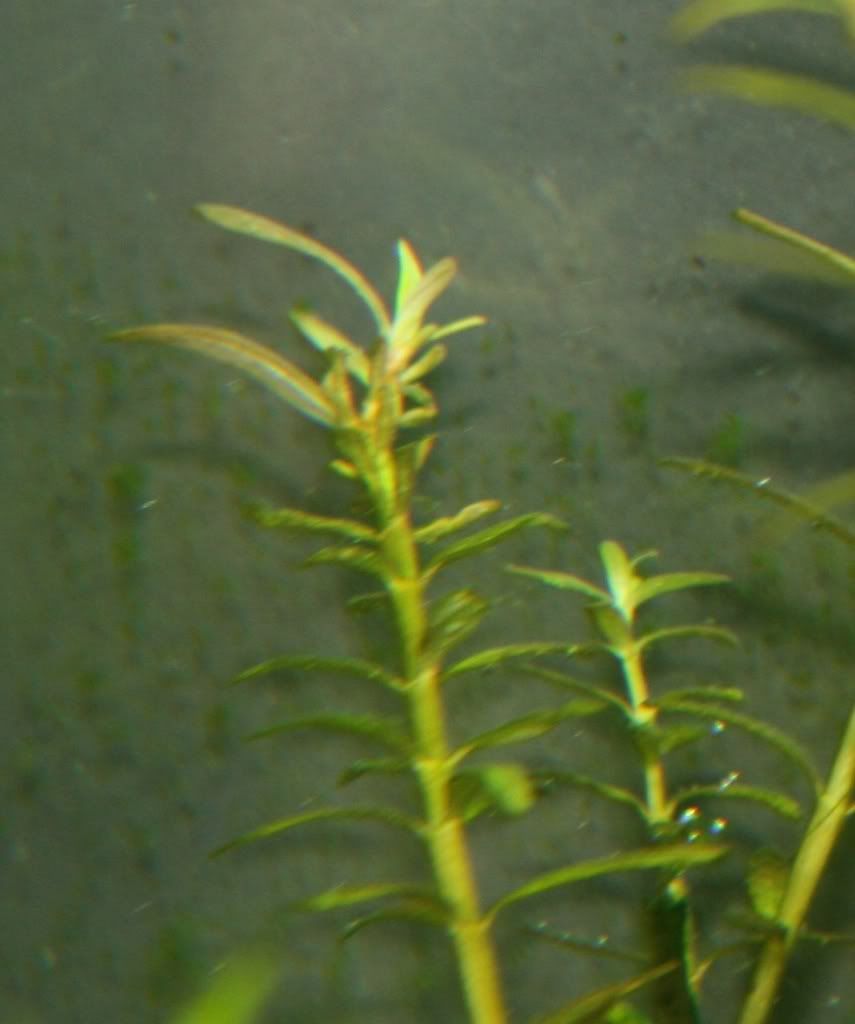 Sorry for picture quality, I borrowed a DLSR to take pics, and I have no idea how to use it correctly.
Thank you for any insight/help you can offer.