Discussion Starter
·
#1
·
I appologise in advance for the poor quality pic. My husband has my tripod mount in his bag and I forgot to get it out this morning.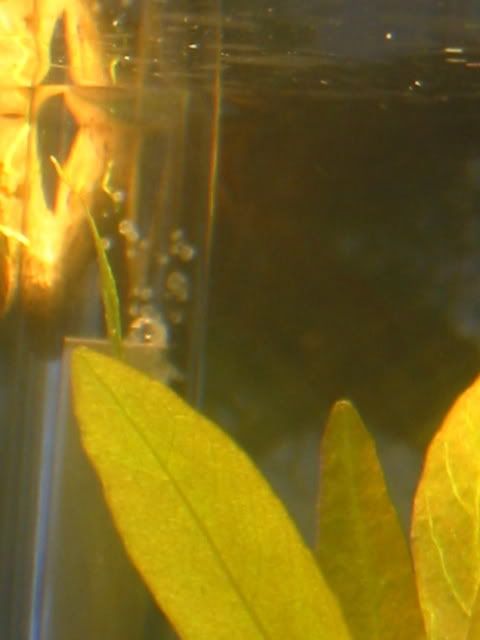 thats some of the stuff on my free floating thermometer
I know the first response will be it looks like snail eggs. It isn't, I can assure you that. The only snails in this tank are trumpet snails.
Also snail eggs don't wiggle and wave in the current. It doesn't appear to be a new hydra outbreak, it looks very different. Not sure what other jelly like animals there are. it seems to be in colonies, small groups getting larger over time. And actually quite fast. I noticed a jelly mass yesterday and there appear to be several more scattered around.
Could these be a different sort of animal? Bacteria infection? Algae?
they appear to be small white-transparent ball like things that wiggle and flutter in the glass.