Discussion Starter
·
#1
·
How am I going to get rid of it from the tennelus..
You'll agree that the only way for these too forgone plants is for me to cut them right out, no?
I shouldn't have left it to get to this point, but when I cut away the tips before on one bunch a few weeks ago, it turned reddish yellow (bottom-left)..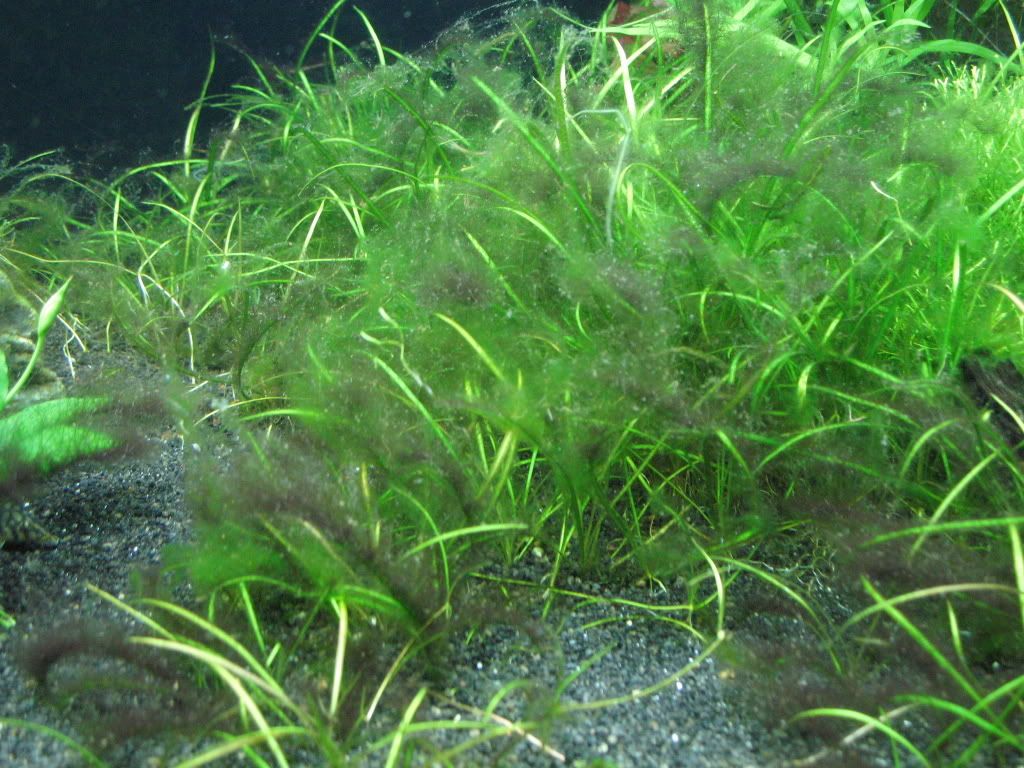 Do I try to use Excel on it?
Do I just start with an EI dosing program and keep doing water changes and it will go away?
See the causes and possible solutions of the algae that I discuss here (when I thought it was BBA, and it was still manageable)..
http://www.aquaticplantcentral.com/forumapc/algae/56292-black-thread-algae.html
Thanks for any help you could give..