Discussion Starter
·
#1
·
So I was browsing through the local Goodwill with my wife, "treasure hunting" as we like to call it and I stumbled across this: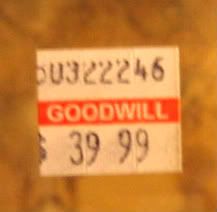 Which was attatched to this:
and needless to say, I bought it immediately.
It is a 48"w x 18"d x 20"h 75 gallon frameless acrylic aquarium with a black acrylic back and rounded corners.
Made by "aqua view"
Who apparenlty used to only make large aquariums but when they nearly went bankrupt switched to only making small desktop acrylic tanks to sell to pet store chains / department stores.
It looks like it was never actually used, but only stored somewhere fairly dirty. The protective paper is intact on the bottom, and the right side is heavily scratched, looks like it was probably stored on end in a warehouse for some time. The scratches are repairable and I think I definitely found a treasure here!
Scratches: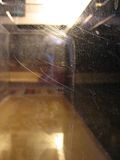 Looks like I'll be "expanding" my aquascape soon...